Bigg Boss 11 evicted contestant Benafsha Soonawalla: 'I regret pulling Akash's hair, it led to me leaving'
Benafsha Soonawala clears the air about her close friendship with Priyank, getting violent with Akash Dadlani and also claims Hiten, Vikas and Shilpa will be the top three finalists.
The youngest contestant of the Bigg Boss house, Benafsha Soonawalla, was finally shown the door this weekend. The VJ/model had no qualms about accepting that the elimination has left her sad because now she was enjoying the game.
"I was getting into the scene and I felt that I would be safe this time as well but unfortunately I was up against Hina (Khan) and Sapna (Choudhary), who are strong contenders. They have a huge fan following," says Benafsha, who, few days back was seen having a heart to heart chat with her close friend, Priyank Sharma, where she claimed that she didn't have a chance of surviving.
In that "depressed moment" and for some "emotional support" she had gone to lie down next to Priyank in his bed. This obviously created quite the buzz.
As soon as Benafsha was out, she tweeted – 'Karara jawab milega...truth will be out soon.' So what was she hinting at?
"It was about Priyank and I. We shared the bed for emotional support. I don't know why people made such a big deal about it. I think our friendship was reduced to a joke. I used to jokingly say, 'Tu bahut pyaar karta hai mujhse accept karle. Tu mujhe different feel karata hai.' I would say all this with a smirk. I was just pulling his leg, teasing him. But our innocent little joke created a havoc in the house and outside. We're just friends. The physical stuff, him kissing me on the cheek and hugging me, were just sweet gestures," says Benafsha.
In the first four weeks or so, Benafsha was constantly reminded by the show host, Salman Khan, that she was far too inactive and was hardly seen. She then suddenly flung into action in the last two weeks, but for all the wrong reasons. In a massive fight and war of words with Akash (Dadlani), Benafsha pulled Akash's hair which led to her nomination as she had broken the show's rule by getting physical with a co-contestant.
Benafsha accepts that it was a huge mistake on her part. "I shouldn't have pulled Akash's hair because it led to my ouster. I had to pay a heavy price, I was nominated and as a result now I have to leave. I should have also taken care of what I was speaking, that no filter attitude of mine proved costly. I should have taken a stand and been a strong contestant right from the beginning instead of pulling my socks after few weeks had gone by," she says.
So, did she get aggressive and involved in a brawl just to be in the forefront? In fact, Salman did mention that she had taken him way too seriously and was suddenly visible all throughout. "No, that isn't true. I had actually got angry. These actions happened because I was losing my patience. Lot of things were going on in my head. People had started going against me for no rhyme or reason," she adds.
But overall, Benafsha is happy that she made some good friends. And though it may seem that she was close to Hina as she was part of her gang, she omits her from her list of friends. In fact, she felt Shilpa and Arshi were nice people. "Arshi is a lovely girl and Shilpa is a nice woman. Arshi can be defined as an honest chor (thief). I had good equations with her," says Benafsha, further adding, "Vikas (Gupta), Hiten (Tejwani) and Priyank are my good friends now. I would have mentioned Hina if she would not have bitched about me. It's her dirty thinking and gossiping that pissed me off."
Though Hina is considered to be a tough contender as she's an extremely popular television actress with a huge fan base, Benafsha doesn't feel Hina stands a chance of winning, or even coming in the top three. "Hina is losing her grip because she is getting frustrated due to many reasons. She is unhappy and she is not strong-headed like the others," says Benafsha, who named Hiten, Vikas and Shilpa as strong contestants.
Entertainment
Yashika Aannand and her friends were returning from Mamallapuram to Chennai late Saturday night when the car accident took place.
Entertainment
The court asked the I&B ministry, Google LLC, Press Council of India and Electronic Media Monitoring Centre to file their replies within four weeks and listed the matter for further hearing in December.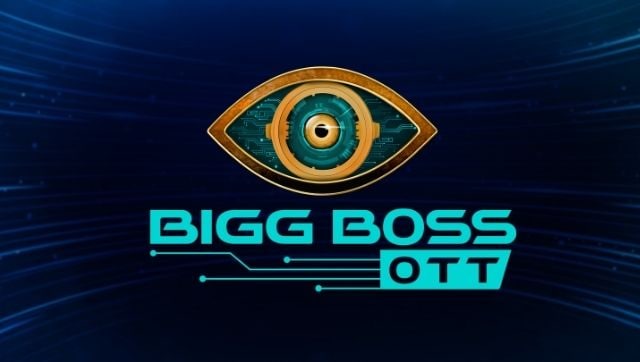 Entertainment
Karan Johar will anchor Bigg Boss OTT for the six-week run on Voot.