Bigg Boss 11, Episode 68, 8 December 2017: Emotional reunions aplenty; Hiten's wife chides Hina
Here's what went down on Day 68 in Bigg Boss 11
This week, on Bigg Boss 11, the contestants were given an opportunity to interact with their loved ones.
Day one of the luxury budget task ended on an emotional note with Puneesh, Arshi and Shilpa's parents paying a visit. On Day two, Vikas' mother drops by. They have a touching reunion and Vikas introduces her to the other housemates; his mother advises him to support Arshi. Soon, however, it is time to leave. Hina tears up seeing Vikas with his mom, and tells Luv it's because she misses her mother too.
Priyank, meanwhile, is upset because his ex-girlfriend (Divya Agarwal) confronted him in the house. Vikas, Priyank's close friend, tells him that he (Priyank) crosses a line in his behaviour with women, and that this isn't right. They then begin to argue about some aspect of Bigg Boss. Hiten calms them down. The argument ends with Vikas asking Priyank to join his team (leaving Hina's).
That night, Priyank tells Hina that he is her friend and nothing else — he wished to clarify after Divya's comments about how his friendships with other women looked to viewers. Hina, however, is angered by this. She says she's worked in the industry a long time and doesn't particularly care what Divya or anyone else thinks of her. She asks Priyank to keep his distance if he's so bothered by how their friendship will be construed. Priyank is irked too. Luv tells him that he didn't articulate himself well to Hina, but Priyank feels Hina was being arrogant and should apologise to him.
Akash's mom then enters the house, followed closely by Hina's boyfriend, Rocky Jaiswal. An emotional Hina tells Rocky she wants to leave the Bigg Boss house with him. Rocky presents Hina with a ring — leading the others to wonder if they're now engaged. Rocky leaves amid an emotional outburst from Hina. Meanwhile, Luv's father too visits the house.
Hiten's wife, actress Gauri Pradhan, then shows up at the house. She greets all the other contestants but rails against Hina for speaking badly of her husband. Hiten, unfortunately, doesn't get to spend time with Gauri as he's been instructed to stay in the 'freeze' position by Bigg Boss.
The Weekend Ka Vaar promises a lot more drama with Salman expected to castigate Arshi for her rudeness towards Shilpa's mother. Stay tuned for more.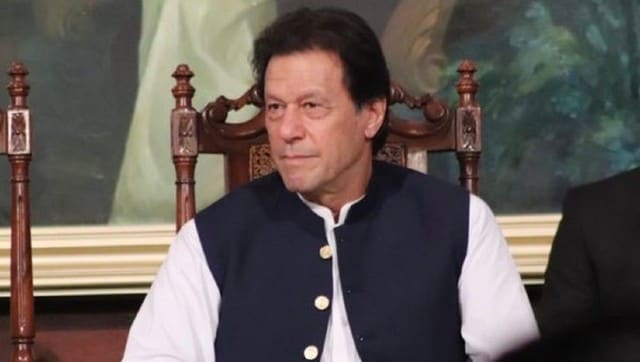 World
According to reports, the Cabinet in Pakistan decided to rent out the official residence of the prime minister for cultural, fashion, educational, and other social events or gatherings
Entertainment
Other updates include Minari filmmaker Lee Isaac Chung exiting Your Name adaptation and Anthony Mackie, David Harbour joining Netflix movie We Have a Ghost.
Entertainment
"Ted Lasso is a response to the toxic and cynical culture out there, especially social media, the political discourse, how people speak to each other," says Bill Lawrence, co-creator of the Apple TV+ show.