Bigg Boss 11, Episode 66, 6 December, 2017: Hina calls Hiten spineless; Arshi is the new captain
Arshi becomes the new captain of the Bigg Boss 11 house.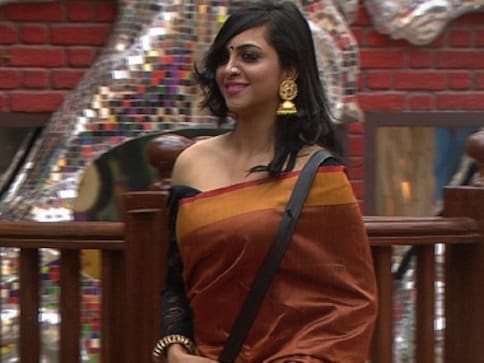 This episode of Bigg Boss 11 begins with contestants waking up to the ever popular song, Lakdi Ki Kaathi, considering the BB Day Care task is still not over. The competition is getting tougher and so is the race for captaincy. Some of the contestants are still vying for the enviable position of captain. Hina, Luv and Arshi are in the running for the ace position and try to put their best foot forward to prove that they can be the next leader of the house.
Vikas requests Puneesh to promise that he will help him in the task. Arshi's hatred towards Shilpa is growing by the day, so much so that she hangs the doll, which was attributed to Shilpa during the task, besides Vikas' bed. She slaps the doll several times,  and Hina and Priyank enjoy and laugh looking at this. Hina is upset with Vikas for strategising during the task and says that he needs a baby sitter. Soon, Vikas, who is seen sitting and talking with Shilpa and Puneesh in the kitchen area, comes in the bedroom and removes the doll that Arshi has hung saying that it will give a bad impression to the viewers. Arshi doesn't appreciate this and gets into an argument with Vikas.
Amidst all the planning and plotting for a new captain, a new drama unfolds as 'Master Mind' Vikas comes up with unique strategies to change the course of the game. Vikas tells Luv, who has Vikas's miniature doll, that if he helps him become the captain, then he will give him priority over Priyank when it comes to captaincy task. He further tells Luv that he has been behaving like a true gentleman unlike others. The second leg of the task begins and the first alarm rings. Shilpa doesn't park the pram on time deliberately, and since she had Priyank's doll, latter gets out of the captaincy race. Shilpa had earlier told Priyank that she doesn't want him to become the captain.
Since Arshi continues her argument with Vikas, Shilpa lashes out at her and tells her that if Vikas is supporting her for captaincy, she should be grateful to him. Luv and Priyank, who are both part of Hina's team, get into a massive argument since Priyank thinks Luv didn't stop Shilpa on purpose and thus lost the chance of becoming a captain. Priyank abuses Luv, who loses his cool but Hina calms them down saying that if they fight the others will take advantage of the situation.
As part of their strategy, so that they don't reach on time to park the pram, Luv goes to the washroom, and Vikas and Hiten join him. Hina gets paranoid as her captaincy is in Hiten's hand. Hina tells Hiten that he cannot go to the washroom since the alarm will ring any moment. But Vikas doesn't let her talk to Hiten and takes him aside. Hiten has made up his mind and refuses to help Hina in the task. When the alarm rings, Hiten reaches the parking lot but Vikas blocks his pram from parking. Hina loses her cool and asks Hiten to fight and force park his pram, but Vikas stops him again despite his requests.Thus Hina loses her chance of captaincy. Hiten tells her that he was helpless and that wanted to help his friend, Vikas. When she starts yelling at Vikas and Hiten, former tells her that she, too, had obstructed Luv's pram from parking and had spoiled his (Vikas) chance of becoming a captain. Vikas argues that if she can manipulate, so can he. Hina continues screaming at both, and tells Hiten that he didn't have a spine and that he followed Vikas's orders.
Accidentally, these developments make Arshi a strong contender for captaincy. Vikas tells her that if she becomes the captain, then she has to save Puneesh from nominations. She agrees. Another alarm rings and Puneesh doesn't park the pram, and hence Luv gets out of the captaincy race. And on the final alarm, Vikas runs towards the parking space, and parks the pram. Thus, Arshi becomes the new captain of the house.
Hina tells Luv and Priyank that now Vikas and his gang will take all the credit for Arshi becoming the captain. Hina also tells them that from now on, they shouldn't give a lot of importance to Vikas. There is a heated argument between Akash and Hiten when Akash calls Hiten a loser. Puneesh and Shilpa ask Akash to mind his language. Akash tells Shilpa and Puneesh that Hiten has been calling him a loser, and that is why he did so. This is when Shilpa tells him that this wasn't the time to fight. While they are chatting, Akash suddenly and forcibly kisses Shilpa on the cheek. Shilpa gets angry and lashes out at him saying she will slap him if he repeats this.
Entertainment
There is nothing like watching rich, powerful men with all the money in the world participate in a reality show to appear humble by doing jhaadu pochcha in a glass-walled house. But seeing Punjab's Katrina Kaif defend India's Harvey Weinstein, was disappointing for many BB fans.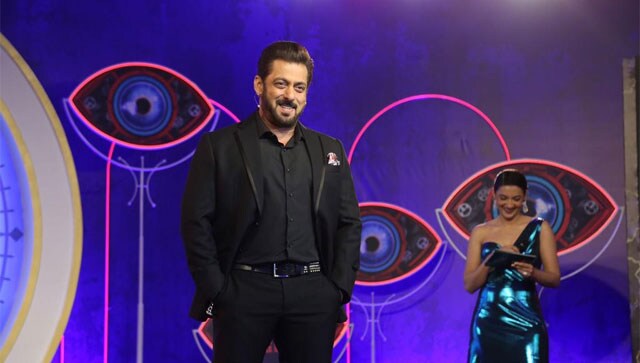 Entertainment
In a mega event on Tuesday, Bigg boss 16 was launched by Bollywood actor Salman Khan in Mumbai. He opened up on all the rumours surrounding the show.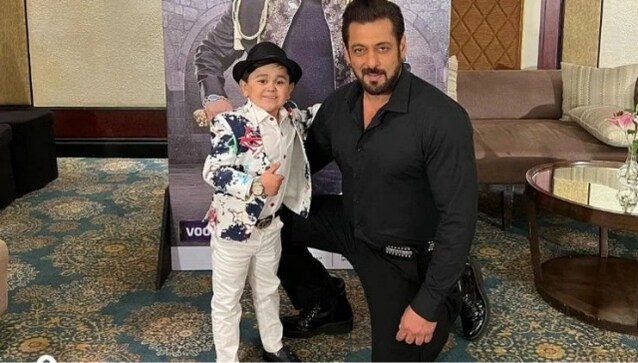 Entertainment
The earlier seasons of Bigg Boss had an earthy charm to them. The contestants were real and organic. There was minimal outside interference and no unnecessary feedback from the host. Now, everything seems too rehearsed and well-orchestrated.