Bigg Boss 11, Episode 57, 27 November 2017: Fights erupt over omelettes, parathas and rations
The absurdities on Bigg Boss 11 continue. Does that even mildly surprise us?
It's now Day 57 in the Bigg Boss 11 house, and what we've seen so far, is that the contestants are clearly divided in two groups, with each clan trying to outwit the other by any means possible. Contestants are now resorting to stealing, swearing and much more. Moreover, the equations in the house are changing with each passing day.
For instance, Priyank is now trying to distance himself from Hina, and differences between Shilpa and Arshi have cropped up in the last few days. Arshi is getting closer to Hina. Bandgi tells Shilpa that Arshi was playing her game and she has now changed sides because Hina enjoys the majority's support.
Monday night's episode of Bigg Boss 11 started with Bandgi asking Akash to wash the plates, but he refuses to do so. While that promising little note fr future altercations plays out, Arshi and Shilpa have a showdown of their own: Arshi accuses Shilpa of b**ching about the others, while Shilpa wonders why Arshi's behaviour changes with every passing week. Shilpa also asks Arshi to stop supporting Akash, but Arshi isn't willing to listen.
Later, Shilpa steals a packet of muesli from Hina's cupboard. Puneesh and Bandgi help her do this. Things sour further when Hina refuses to eat a paratha made by Shilpa, and feeds it to the crows instead. Shilpa is hurt, saying she ate less than her share so Hina could have the paratha.
Puneesh and Akash, once best friends, get into a massive argument. The fight begins as the duo is cooking in the kitchen and escalates with Puneesh throwing the omelette that Akash is making, and when the latter provokes him further, throws his slipper at Akash as well. They vow to take their enmity outside the Bigg Boss house as well. Hina says it was wrong of Puneesh to disrespect food — which seems a bit rich considering she herself was only too willing to get rid of Shilpa's paratha.
Hiten is safe from nominations since he's captain. Hina, called into the confession room, named Puneesh and Bandgi for the nominations process. Akash, Priyank, Arshi and Luv nominate Puneesh and Bandgi too. Bandgi nominates Luv; Shilpa nominates Priyank and Luv; Puneesh nominates Luv and Akash; Vikas nominates Luv and Hina; Hiten nominates Akash and Puneesh. Luv, Bandgi and Puneesh are then declared to be in the danger zone this week.
Then, it's back to the food fights: everyone's rationed two parathas and rice, but Arshi and Bandgi exceed their quota and eat more. This irks Hiten, who had set the ration as captain. Hina thinks Hiten is too mild mannered to enforce rules.
Hiten tries to get Arshi and Shilpa to sort out their differences, and the episode ends with the two women having a conversation about their changed relationship.
News & Analysis
Powered by a quad-core MediaTek MT8696 SoC, the Fire TV Stick 4K Max is claimed to be 40 percent faster than the 4K model.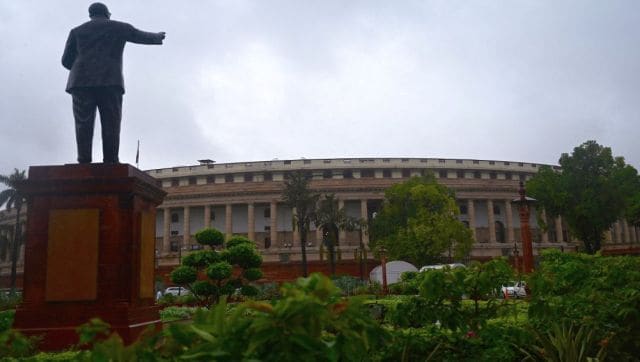 India
Prime Minister Narendra Modi along with Rajya Sabha Chairperson M Venkaiah Naidu, and Lok Sabha Speaker Om Birla will launch the new channel on International Day of Democracy
News & Analysis
For gamers seeking a compact higher-resolution screen or those looking to extend the laptop display.