Bigg Boss 11, Episode 54, 24 November, 2017: Hiten Tejwani declared new captain
This episode of Bigg Boss 11 saw many contestants lash out at each other over the captaincy task
In the latest episode of Bigg Boss 11, the new captaincy task was in progress. The final contenders who are left in the show are Hiten, Akash and Shilpa; Vikas and Arshi have been ousted. It was up to Puneesh to pick between Akash, Hiten and Shilpa. Akash begged him to pick his name, but Puneesh had been influenced by Vikas and Shilpa. Puneesh played it safe, he didn't participate and refused to eliminate anyone. Akash lashed out at Puneesh for betraying him, as they are very good friends. Shilpa tried to mend their friendship and even agreed to take the whole blame upon herself, but Akash had already turned bitter and created havoc in the house by screaming and yelling at everybody. He went to the extent of saying that A-Cash is dead to everyone. He added that he has come to the realisation that he has no friends in the house. Puneesh felt guilty and upset over the this matter.
Earlier, Vikas had tried to convince Puneesh to pick Hiten first, because he knew that Team Hina will make Akash the captain eventually. Akash didn't like the idea. Finally, Puneesh was convinced that he should spray paint on Hiten. But Hiten spoke up and said that he wanted to be the captain. This left Puneesh confused yet again. Shilpa also tried to convince Puneesh that he should save Akash, but she, too, was confused.
The alarm buzzed and Akash begged Puneesh to save him in the task. Puneesh was torn between Hiten and Akash, and finally refused to vote against anyone. So, Hina took charge and used the opportunity to spray paint on Akash's name, removing him from the captaincy task. She said that she was disappointed with the way Akash had treated her earlier.
Akash was hurt and angry. He said that Puneesh could have saved him. Puneesh complained to Vikas that it was because of his advice that he had lost a friend. Shilpa tried to console Akash, but he refused to listen. Hina entered and said that had Akash not betrayed her, she would have made sure that he became the captain. Arshi claimed that this would not have happened. Bandgi told Puneesh that he did the wrong thing by not spraying paint on Hiten's picture, and that he should have saved his friend.
In the next turn, Puneesh took the spray paint can in his hand called Akash out. After Bandgi and Hina's involvement, Akash came out. He asked Puneesh to make Hiten a captain and sprayed paint on Shilpa's picture. Puneesh did as requested; Akash refused to forgive him. Team Hina celebrated and sang 'Yeh Dosti Hum Nahi Todenge'. Puneesh was extremely upset. Bandgi started crying once she saw him in this condition.
Arshi joined hands with Akash and accused Shilpa of betraying him. Bandgi and Puneesh thought this was a new strategy. Vikas apologised to Hina for his actions, but she was in no mood to forgive.
Sapna was triggered later in the day, because there seemed to be no end to people talking about her profession in the Bigg Boss 11 house. Sapna first got into an intense argument with Shilpa for encouraging such gossip, then she lashed out at Puneesh and Bandgi for spreading fake news about her profession. Shilpa said that she was badmouthing herself by bringing up the same issue repeatedly. Sapna called Puneesh and Bandgi 'characterless' for dating each other on national television, and also called their romance fake.
It had been a while since the housemates were given any luxury budget. And while they thought that this week they'd lose the opportunity again because the court task was a failure, they were proved wrong. Though the contestants were not able to successfully finish the task, Bigg Boss appreciated the effort Vikas and Hina put in, in the capacity of lawyers.
Vikas and Hina together added 800 points to the luxury budget; 500 points were deducted from the luxury budget as Akash could not stop taking naps during the day. Akash wasn't guilty for a second, whereas all the contestants were upset about their hard-earned points getting deducted. Hina proved that she was eligible to be among the five contenders who fought for captaincy. Later Vikas apologised to her as they did not vote for her, but she refused to accept his apology. Hina also refused to believe that he was a master mind, as others had expressed.
Entertainment
Yashika Aannand and her friends were returning from Mamallapuram to Chennai late Saturday night when the car accident took place.
Entertainment
The court asked the I&B ministry, Google LLC, Press Council of India and Electronic Media Monitoring Centre to file their replies within four weeks and listed the matter for further hearing in December.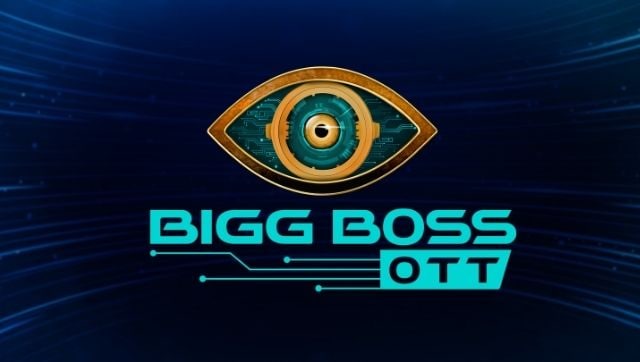 Entertainment
Karan Johar will anchor Bigg Boss OTT for the six-week run on Voot.