Bigg Boss 11, Episode 46, 16 November 2017: Bandgi, Puneesh and Luv are contenders for captaincy
At the end of the latest episode of Bigg Boss 11, Vikas is torn between destroying the standees of either Bandagi or Hiten. He chooses Hiten's.
Tonight's episode of Bigg Boss 11 begins with Akash taunting Shilpa and Arshi as he is upset with them and also a bit jealous that Vikas and Shilpa are back to being friends. Earlier, when Shilpa was harassing Vikas, Akash would support Shilpa. But now equations have changed and Akash has gone on Hina's side, and whenever he gets an opportunity, he gets back at Shilpa and Arshi.
The latter two have also had enough of him, and Arshi tells Akash, "talk to my bums." On the other hand, even Vikas and Priyank friendship has taken a beating. The two get into another argument in the garden area as Benafsha tries to sort out their differences.
Vikas tells Shilpa that it is difficult to survive inside the Bigg Boss house without alliances and Shilpa does not agree with him. Vikas tells her he knows that she is hurt by Akash's behaviour and she disagrees again. She tells him she has seen this change of behaviour from her closed ones outside the show and if someone is doing so as part of the game, it is no big deal.
Akash suddenly breaks into a rap in the kitchen along with Priyank mocking Shilpa, Vikas and Arshi. Hina, Bandgi and Puneesh cheer him by banging the kitchen utensils with him. Akash continues to provoke Shilpa and Arshi, who are preparing a meal in the kitchen. He tells Arshi that she has no shame that she is flirting with Hiten, who is a married man. Shilpa tells Akash that he has no respect for people who have done so much for him out of affection.
The captaincy task resumes as the alarm rings and Vikas, Puneesh and Luv are fighting to cross the door first. Luv uses all his strength and gets extremely aggressive to keep Vikas and Puneesh away from the door, but is unable to. Vikas and Luv are fighting as both of them want to go first. Finally Vikas lets go off the door and Luv crosses it. He destroys Akash's standee and thereby takes away his chance of becoming the next captain.
Next one to cross the door is Puneesh and he destroys Benafsha's standee. She gets a little affected and tells him that he was not a great captain either. Again, the alarm rings and Puneesh crosses the door yet again. And this time, surprisingly, he destroys Sapna's standee saying that he was helpless. Sapna is initially a bit stunned and soon starts complaining about the housemates. Akash asks him why he did not destroy Hiten's standee and Puneesh tells him that Luv would have destroyed Bandgi's standee if he did not destroy Sapna's. Puneesh again manages to cross the door before Luv and Vikas and this time, he destroys Priyank's standee.
Luv tells Hina that he can break the boundary wires and destroy Bandgi's standee but she asks him not to do that as it will mean destruction of Bigg Boss' property. Luv tells Hina that Vikas is on no one's side and cares only about himself. Finally, Vikas manages to cross the door faster than Luv and Puneesh this time but he is two mind.
On one hand, he has promised Puneesh and Bandgi that he will not destroy Bandgi's standee and on the other hand, he has lot of respect for Hiten. Vikas decides to give up and leave the game but Bigg Boss announces that if one of the 'dinasours' does that then the contestants will lose the luxury budget for the week. Vikas has no option but to destroy either Bandgi or Hiten's standee. He asks Bandgi if she can sacrifice but she gets angry and starts crying. Vikas finally breaks Hiten's standee and apologises to Hiten for letting him down but Hiten keeps consoling him.
Finally, Bigg Boss announces that Bandgi, Puneesh and Luv are the contenders for the captaincy round this week.
Entertainment
An FIR was registered at the Amboli police station against a man for extortion and other charges of the IPC, a day after an offence was registered against Bhushan Kumar for allegedly raping a woman under the pretext of providing her with a job in T-series.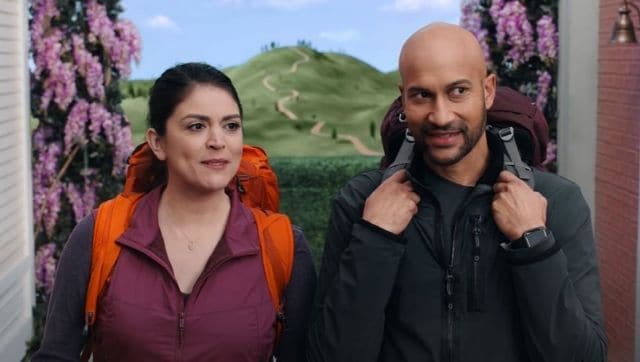 Entertainment
Though bumpy at times, Schmigadoon! is a feel-good comedy and a hat-tip to musicals, worth a slow-Sunday watch.
Entertainment
Britney Spears will have to undergo a psychological evaluation to end her conservatorship, which uneasily melds mental health criteria with legal standards.