Bigg Boss 11, Episode 30, 31 October 2017: Vikas Gupta, Shilpa Shinde compete in the luxury budget task
Post Jyoti's eviction, Vikas finds himself without a support system in the Bigg Boss house. With the week's luxury budget task in the pipeline, Vikas needs all the backing from the contestants so that if he is victorious, Bigg Boss will uplift the captaincy ban that was put on him. Just before the task kick-starts, Shilpa and Hina bring out their inner stylist and give Puneesh and Akash a brand new haircut.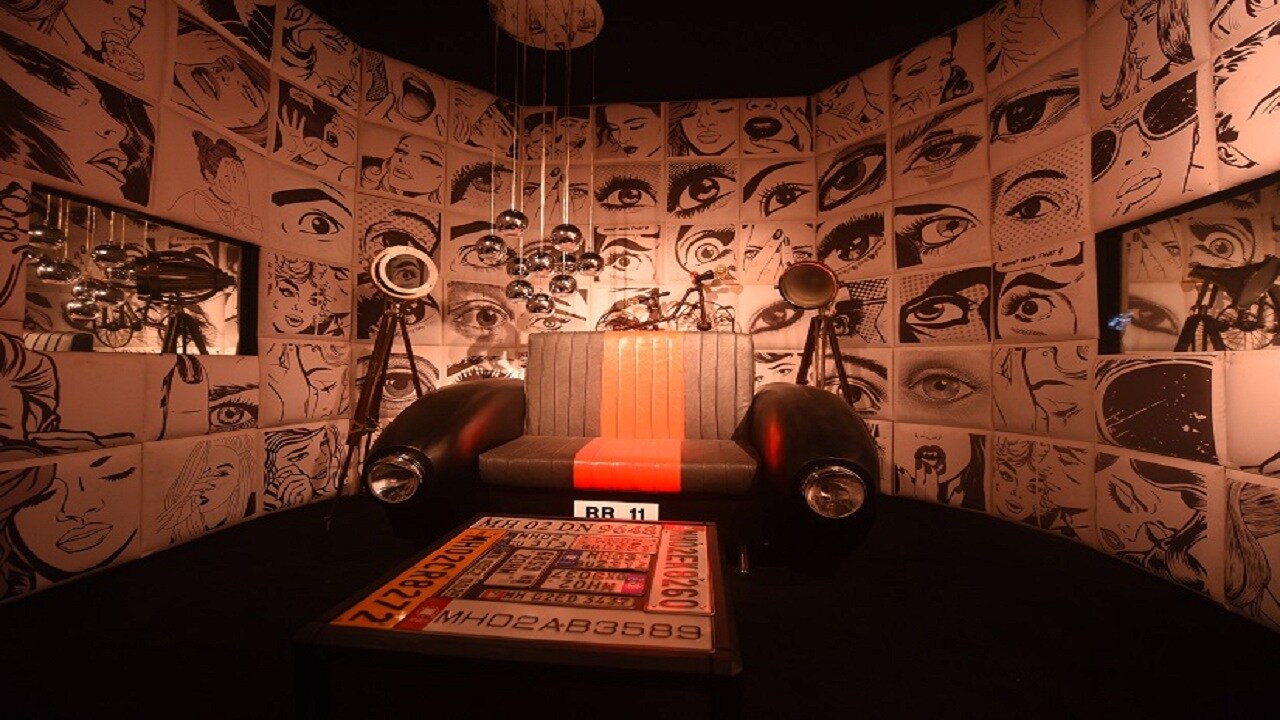 The contestants wake up to the song, 'Baar Baar Haan' from Lagaan. Akash tells Shilpa that Dhinchak Pooja seems to have fallen in love with Luv. Shilpa tells him that Luv might not be interested. Soon other contestants join the fun and start taking Luv's case. Sabyasachi gets haldi (turmeric) and they all apply it on Luv and Pooja's face.
Hina is asleep, and Vikas who is sitting with co-contestants calls her a lomdi (fox). She comes to know that she was called that by Vikas. She tells Vikas that she will not say anything, but Salman Khan won't spare him and take up his case this weekend.
Vikas is called inside the confession room where Bigg Boss informs him that he will be one of the captains of the two teams in the upcoming luxury budget task. If his team manages to win, he will get a chance to be the captain of the house again. Of course, the housemates cannot know about this. Soon the luxury budget task 'BB Cushion Bazaar' is announced in which the housemates are freelancers and have the choice to either join either Shilpa or Vikas' team. Hina, Akash, Luv, Puneesh, Sapna join Shilpa's team and the rest are in Vikas' team.
The lawn area is converted to a cushion factory where Shilpa and Vikas compete against each other as businessmen trying to make maximum profit. With a limited supply of money, raw materials and labor, each one has to make 75 Cushions in a stipulated time period. Vikas and Shilpa come up with strategies to convince the contestants to work under them and hire them as their employees. The real fun begins when television queens, Shilpa and Hina, plan a strategy to win against Vikas. While Hina steals needles so that the team can stitch the cushions together, Shilpa discreetly steals all the money from Vikas' locker.
Hina hides some of it in a sanitary napkin packet. Soon Hiten figures out that the money has been stolen and they all get into an argument. Since Vikas and Shilpa's team could not complete the consignment of 75 cushions, Bigg Boss announces that they have failed in the first round.
In the second round, Vikas and team manage to take away all the cotton from the godown leaving nothing for Shilpa and her team. They try to negotiate and come to a decision but that does not work out.
Cracks have started to develop in Vikas and Priyank's friendship as they both get into an argument over captaincy. Vikas tells Priyank that he should not have the urgency to become the captain as the latter looks stressed out. This does not go down well with Priyank who tells Vikas that he is doing what he did with Benafsha and does not want him to become the captain.
Late into the night, just before going to bed, Bandgi tells Puneesh that Akash is using him and that he will never take a stand for him when it is required. Puneesh then goes up to Akash and the latter tells him that he does not like Bandgi.
Updated Date: Nov 01, 2017 09:25 AM