Bigg Boss 11, episode 24, 25th October 2017: Akash, Arshi, Bandgi, Vikas win luxury budget task
Hina Khan breaks down towards the end of the 24th day in the Bigg Boss house as memories of the luxury budget task keep coming back to her.
In today's episode, we see contestants still striving to complete one of the toughest luxury budget tasks – 'Life in a jungle'. Contestants find out that their food supplies are completely exhausted and their mental endurance is being tested. They try to irk rival team members and make them quit by getting inside the house.
They leave no stone unturned to ensure that. From throwing dirty water to cow dung, we see it all. Tempers flare, emotions run high and dirty games are played. Mehjabi lashes out, talking about personal attacks on her from one of the contestants. Dhinchak Pooja, who recently made an entry in the Bigg Boss house as a wild card, will be seen breaking down, not being able to handle the pressure.
Contestants wake up to the song 'Bure Bure' from Bluffmaster. While Bandgi and Puneesh are busy romancing, Shilpa reveals to the rest that Puneesh called Mehjabi 'kaali dayan' (black witch). An enraged Mehjabi says that she will teach him a lesson once the ongoing luxury budget task is over. She says that his romance with Bandgi was fake and he has total disregard for the fact that he is much elder to her. Arshi and Hina's war of words continue with Arshi calling Hina pagal (mad).
The task begins once again and Shilpa throws dirty water on Sapna, who complains to sanchalak (moderator) Luv. Blue team argues that the mic is working and hence it does not matter. Another argument erupts between Hina and Akash. With every contestant screaming at once, it is hard to figure out who is saying what. Bandgi and Arshi further tell Shilpa that her family does not meet her and that she has been thrown out of her house. Hina asks them that why they not say these things in front of the host Salman Khan. Hina adds that Arshi thinks Salman will melt with her ways.
Mehjabi joins the argument and Blue team asks her to stay out of it. Hina reveals that Akash has called them 'gori (fair) dayan' and 'kali dayan'. Mehjabi says she is proud of her dark complexion. Sanchalak, Luv, says that he wants to send Akash and Shilpa back inside the house for breaking rules. As soon as Shilpa and Akash go back inside the house, they try to amend their friendship. Akash is seen persuading Shilpa to dance with him.
Mehjabi starts explaining her dark complexion to Puneesh and Arshi. She says that she did not have a child for eight years and listening to people'e taunts took a toll on her health. It was the medicines that have started to make her look like this. She says that she is proud that her husband Azeem still loves her. Mehjabi and Arshi quit the task next!
As if the contestants' starving is not enough, to make matters worse, Bigg Boss sends delicacies to the main house in order to tempt contestants to give up the task and go inside the house. The ones who do not enter the house lose the chance to eat the goodies sent by Bigg Boss. The ones inside the house tease the ones still out in the jungle, tempting them to give up.
Vikas tries to convince Pooja to quit the task. He says that she will be sent to the jail eventually for being the worst performer by their team so she should rather quit the task now and choose comfort. Pooja gives up soon, and enters the house. Bigg Boss orders pizza for contestants who quit the task.
Dhinchak Pooja says that the channel and her fans requested her again and again and that is why she came to the show.
Blue team is announced as the winner. While Hina applauds for the opposite team, she soon breaks down and is found crying in the night all alone as the bad memories of the task keep coming back to her. Arshi asks Pooja if she has a boyfriend, Pooja denies. Meanwhile, Aksh is lying on Pooja's lap but she moves away saying that her parents will not like it.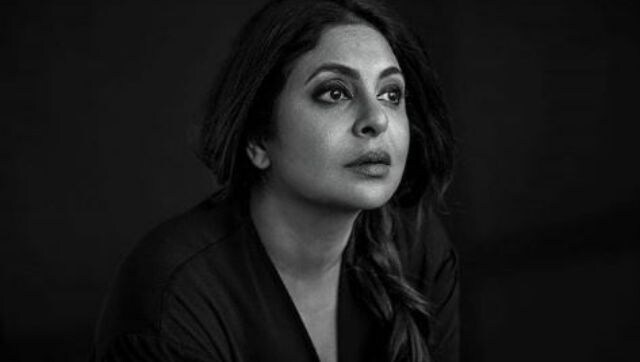 Entertainment
Human, which went on floors in January this year, revolves around the underbelly of human drug testing and the world of medical scam.
Entertainment
While Hart does put on a show and comes on with a few surprises playing a father grappling in an uncharted territory, the film leaves much to be desired.
Entertainment
From Loki's depiction in the comics, the character's treatment in MCU, to the standalone Disney+ Hotstar Premium series releasing today, here's a comprehensive guide to the show led by Tom Hiddleston.