Bigg Boss 11, Episode 2, 3 October 2017: Shilpa Shinde, Jyoti, Zubair, Arshi and Bandgi get nominated
All contestants are in for a huge shock as Bigg Boss announces the first ever nomination of the season, which they have to make public with a valid reason supporting their decision.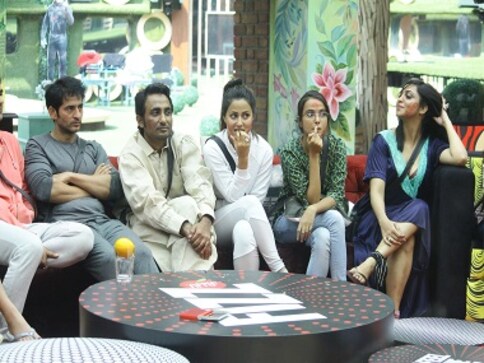 Barely two days into the Bigg Boss house and contestants have started discussing who they approve of and who they can't tolerate. Jyoti Kumari faces the brunt by most as they find her "mannerless" and "loudmouth". Sapna Chaudhary and Bandgi Kalra spell out their issues with Jyoti. Soon after, Shivani Durga is heard telling Sapna that whoever plays the divide and rule policy well in the house, will be the winner.
The day starts with Hina Khan and Benafsha Soonawala getting a surprise true Bigg Boss way. Bringing in their birthday with strangers, Hina and Benafsha are treated to a grand birthday cake. As the day progresses, Hina is tasked with mopping the floor, and she takes on the responsibility of cleaning the bathroom with a pocha – what a day to celebrate your birthday!
Further, padosis call the gharwales to inquire about their breakfast. Luv Tyagi, one of the padosis makes the call, and Arshi, who answers the phone, tries to seduce him and tells everyone that Luv was trying to flirt with her. Next, Arshi and other contestants discuss Vikas Gupta's sexual preferences with Shilpa, who has known him for the longest time. But Shilpa doesn't want to talk about it. Shilpa says that she doesn't want to get into any trouble by commenting on it.
With everyday chores being handled by gharwalas, the padosis are given their first task. Bigg Boss asks them to come together as a family and work on a backstory that binds them all together.
All contestants are in for a huge shock as Bigg Boss announces the first ever nomination of the season which they have to make public with a valid reason supporting their decision. Each contestant has to nominate two inmates by putting a stamp on their face. Much is revealed in this public nomination and contestants soon realize the worth of keeping their guard up. There is a face-off between reality show queen Benafasha Soonawala and commoner Jyoti Kumari; with Jyoti telling Benafsha not to order her around and mind her own business.
After going through the whole process with each contestant giving their own reasons, nominated contestants include: Shilpa, Hina, Jyothi and Zubair. But there is a twist to this. The padosis are given a special power to turn things around – they have the authority to save one person from nomination and add two people to the nomination roster.
Padosis save Hina as they find her cool and sensible. They nominate Arshi as they feel her choice of words was not correct. They also nominate Bandgi because, "She was found confident when she entered the house and she had called herself a celebrity among the commoners, but now she was not seen or heard at all". Shilpa, Jyoti, Zubair, Arshi and Bandgi finally get nominated. Later, when Luv calls for tea, Arshi, who picks up the phone, refuses to send them tea because the padosis were responsible for her nomination.
Everyone has gathered about the dinner table and a conversation between the contestants leads to Vikas losing his temper against Akash. Things get ugly as Vikas tells Akash that he is not fit to be on the show and that he was commenting on everyone's personal life for attention. Akash was the one who was found more vocal about Vikas's preferences. Akash is also told that he needs to change his behavior. Soon, all contestants, barring Shilpa, take a stand and go against Akash.
Entertainment
In an exclusive interview with Firstpost, Kareena Kapoor Khan talks about the fourth season of What Women Want, the dos and donts of interviewing your guests, and interacting with her sister Karisma Kapoor on the show as well.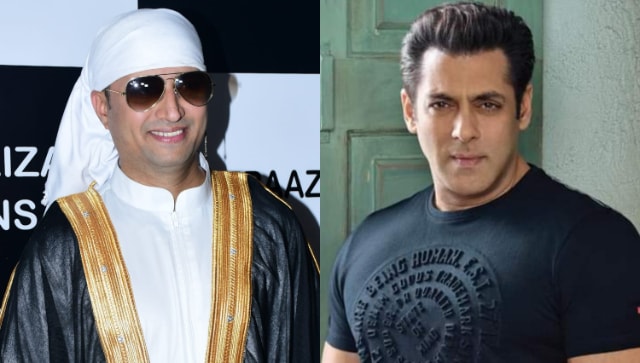 Entertainment
One of the trending news these days is the cold war going on between Salman Khan and Lawrence Bhishnoi who was actively involved in the Sidhu Moosewala murder case.