Bigg Boss 11, Episode 1, 2 October, 2017: Vikas Gupta gets into fights with Shilpa Shinde and Luv Tyagi
While the fights have already begun on Bigg Boss 11, Benafsha and Hina Khan cut cakes for their birthdays at the end of Day 1.
After the excitement of entering the Bigg Boss House wore away, the inmates begin to get into their acts and show their true colours. Eighteen people (highest in the history of Bigg Boss), including six celebrities and 12 commoners have been locked inside the Bigg Boss house this season. While these contestants usually take a day or two to settle down before starting with their fights and drama, this year, it seems all of them have a set agenda as the viewers get to witness a set of heated arguments right in the first episode.
The padosis – Mehjabi Siddiqui, Lucinda Nicholas, Luv Tyagi and Sabyasachi Satapathy, who are in a separate house, are seen having a conversation where they compare Arshi Khan to last year's one of the most controversial contestants, Priyanka Jagga (who was eventually told to leave the house by Salman). Mehjabi then says she will deal with Arshi in her own way. They find rapper Akash Dadlani extremely funny and while discussing Puneesh, they feel he has too much of attitude and have decided to teach him a lesson.
Shilpa Shinde and Vikas Gupta picked up the strings were they had left off onstage (when they were being introduced by the show host Salman Khan) and break into an argument in the wee hours of the morning. As Shilpa tries to clarify her side of the story, Vikas loses his temper and calls her a 'psycho' and 'mentally challenged person.' While the remaining contestants try to intervene and break up the argument, Shilpa finally moves away from the scene crying.
However, there was no respite from the heat in the house as many a bombs are ticking, simply waiting to explode. This time, Zubair starts a conversation with an 'adult' joke; something that doesn't go down well with the Haryanvi artist, Sapna Chaudhary. A feminist at heart, Sapna requests Zubair to mind his language especially in front of women. Zubair, pleading the case of his upbringing continues in the same light and soon Puneesh steps in to take the issue up with him. The two of them get into a intense verbal spat that ends with Zubair threatening Puneesh while screaming his lungs out –"I don't want any trps, I am trp."  Soon after television actress, Hina Khan is seen giving a lesson or two in diplomacy to Sapna to handle people like Zubair. Later Hina, who seems to be sharing good rapport with Zubair, explains to him that where he went wrong. Zubair shares his past, his life story with Hina.
Bigg Boss chose this opportune moment to rouse the contestants from their ongoing fight with the welcome song – Mere Saamne Waali Khidki Main, introducing the theme of the gharwales and padosis.
Letting bygones rest for the remainder of the day, the contestants spend their time trying to get to know each other. They also quickly divided duties amongst themselves and started on the daily chores and settling into the house. But, things get interesting when the 'Padosis' start making their demands! Padosis don't have their own kitchen and have to depend upon their food from thegharwales. Starting off with the simplest demand for lunch, Luv Tyagi and Vikas communicate via the telephone in the house. Luv makes direct demands, and orders their food and other requirements as if it was his right. This irks Vikas and the two get into an altercation. Once their food arrives, Luv tells the rest of the three padosis that he will confuse and irritate them further. Some of the gharwales, who wonder who these padosis were, get worried with their demand for food and wonder what will they be left with. Later Arshi is heard saying that she will put heaps of salt in their food from tomorrow.
With such a heated first day; Bigg Boss knows how to cool things off in the house with a surprise for Hina and Benafsha. The birthday girls get to celebrate their special day in the true Bigg Boss way with cake cutting, dancing and a lot of love from everyone in the house. Well, looks like the housemates have gotten onto an interesting start!
Entertainment
In an exclusive interview with Firstpost, Kareena Kapoor Khan talks about the fourth season of What Women Want, the dos and donts of interviewing your guests, and interacting with her sister Karisma Kapoor on the show as well.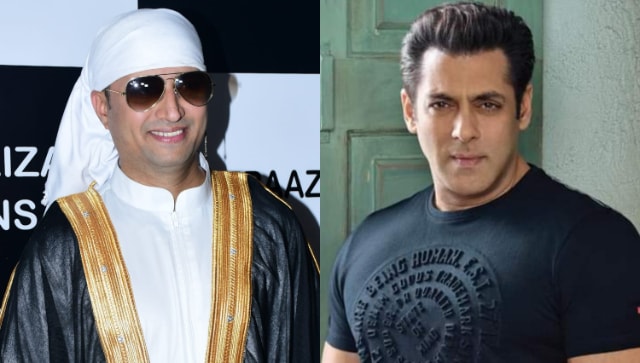 Entertainment
One of the trending news these days is the cold war going on between Salman Khan and Lawrence Bhishnoi who was actively involved in the Sidhu Moosewala murder case.