Bhavesh Joshi Superhero is set in the real world of Mumbai; it's about a middle class guy: Harshvardhan Kapoor
Bhavesh Joshi star Harshvardhan Kapoor discusses his upcoming film, his onscreen debut Mirzya and making unorthodox career choices.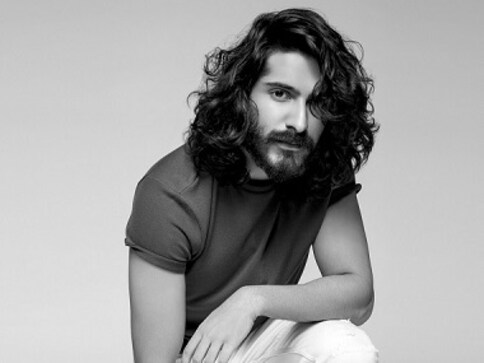 The past few days have been pretty hectic for Harshvardhan Kapoor. When I meet the star son at the Phantom office, he looks visibly tired. Upon enquiry, he reveals that he gave close to 25 interviews to promote his upcoming film Bhavesh Joshi – Superhero just the day before. He also reveals that last minute promotions are keeping him busy and he hasn't slept well for the past few days. Even today seems like no exception from the rigmarole. When the trailer of the film was launched, it raised questions about the superhero capability of Bhavesh Joshi as none were visible in the promo. Harshvardhan nods his head in agreement. "The idea comes from the fact that there is a superhero in all of us and it's about the choices that we make that define us eventually. In this corrupt society, we break signals, urinate publicly and litter so all I am saying is that if you don't do all of those things in a place where everyone else does and decide to be righteous, then you are superior." Remind him once again that no superhero antics are visible in the promo and then he cites Batman. "Batman is a superhero but he does not have superpowers, so it's the same thing. The only difference between Batman and Bhavesh Joshi is that Batman has access to the resources of the Wayne Foundation and is himself a very wealthy man. As opposed to Gotham, Bhavesh Joshi - Superhero is set in the real world of Mumbai and it's about a middle class guy who uses resources that he has access to," explains the actor.
The seed for the film were sown in 2011 when social activist Anna Hazare's movement against corruption had reached a crescendo but the superhero remained confined to drawing boards till 2016. Was he screen tested by Vikramaditya Motwane? "Yes, Vikram did screen test me in 2012 and I was not given the role. At that time, he felt that I had the potential but I was too raw and inexperienced as this was a role which was not easy for an actor to play – both physically and emotionally." They both went their separate ways but after Mirzya, he was armed with the experience of having worked in a film and the chase to corner Motwane began once again. "I kept reaching out to him trying to convince him while the film went through many casting changes. Then we met again in 2016 and he asked me to show some rushes from Mirzya and he liked what he saw. It was a four-year journey to convince him which was not easy." Harshvardhan could get the role only after things did not come to fruition with Ranveer Singh, Imran Khan and Sidharth Malhotra.
Madly in love with films of Terrence Malick, Harshvardhan has a degree in screenwriting from Southern California. Ask him if he could have judged the screenplay of his debut film better and Harshvardhan gives us an interesting analysis. "The film has been written by Gulzar and reads like a poem and has the feel of a Terrence Malik script. The film doesn't follow the classic three act Hollywood structure, what we generally get to study in school. Mirzya had none and I was well aware of it but again I wanted to do that film for that very reason. I would not say the script is wrong but would rather say that is eclectic, eccentric and different."
Naysayers might find it absurd but he does share a resemblance with the choices that Ranbir Kapoor had made in the initial phase of his career with films like Saawariya and Wake Up Sid — offbeat and unconventional. While Rishi Kapoor has publicly chided his son for his unorthodox choices, does Anil Kapoor do the same? "No, I think he is a lot more open. I don't think he is like that and that's not his personality. He is not a very dominating kind of person. Yes, my choices do scare him but I think he is open to it." It's a common knowledge now that had Harshvardhan not egged his father, Anil Kapoor might have said no to Danny Boyle' Slumdog Millionaire. So does he advice his father in selecting his foreign projects? "Quite a lot. He has not been able to do too much lately because he is working here a lot but whenever something comes up from here or there, I always tell him what I think."
Though he might be all of 27, the actor also harbours dream of producing films. He has a particular interest in the horror genre and believes that if only director Ashim Ahluwalia (the man behind Miss Lovely and Daddy) were to helm it, he will be more than happy. "Horror is an untapped genre and I believe our audience really look forward to horror films but we have not really made good ones. If made in controlled budget they can earn profit." But while the fate of the horror film is yet to be decided, he is all geared up for his next — a biopic on ace shooter Abhinav Bindra — which is all set to keep him busy for the next eight months.
Harshvardhan also reveals that his father is yet to see Bhavesh Joshi – Superhero and the only family member who has seen the film is his uncle Boney Kapoor. He is reluctant to reveal what he thought of the film as he does not believe in raising expectations by saying things. In the end, what better way than putting the ball in his court. Is he satisfied with the final product? "Overjoyed. It has surpassed my expectation." And we only hope that he is lucky the second time.
Entertainment
Created by Manish Hariprasad and directed by Vijay Maurya, Crash Coursestars eight fresh faces - Mohit Solanki, Hridhu Haroon, Anushka Kaushik, Riddhi Kumar, Bhavesh Balchandani, Aryan Singh, Hetal Gada, and Anvesha Vij.
Entertainment
Ektaa R Kapoor coups in a spectacular team of Taapsee Pannu, Anurag Kashyap, Sunir Kheterpal & Pavail Gulati, the best in the genre for 'Dobaaraa'.
Entertainment
The Team Of Sajid Nadiadwala's Bawaal Enjoy Gaming Time During The Break In Warsaw, Poland.