Bharat Ane Nenu: Will Mahesh Babu-Kortala Siva's film revive Telugu cinema's political drama genre?
Mahesh Babu's Bharat Ae Nenu is being released in an apt time. Will it change the game for Telugu cinema, which has seen a dearth of political movies?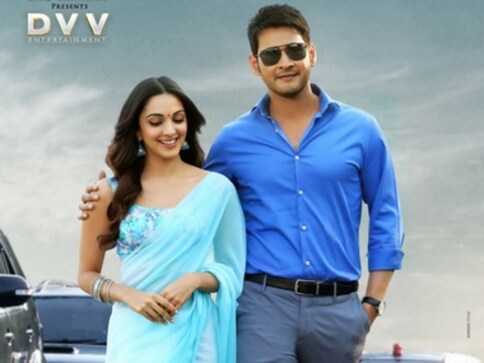 At the recent pre-release event of Bharat Ane Nenu, Mahesh Babu surprised everyone when he confessed, "When Koratala Siva narrated the story to me, I was a bit scared to accept it because he wanted me to play a young chief minister of a state. I don't know much about politics and I prefer to stay away from it. But the story was quite inspiring and I learnt a lot while shooting for the film." Bharat Ane Nenu is one of the very few political dramas where the protagonist plays a politician and in the past couple of decades, apart from Shankar's Mudhalvan (which was dubbed in Telugu as Oke Okkadu) and Sekhar Kammula-Rana's Leader, there haven't been too many mainstream Telugu films that have explored this space. And the reasons are aplenty.
In the '70s and '80s, cinema became a launchpad for actors like NT Rama Rao and Krishna to make their foray into politics. As a result, several films that they were part of highlighted issues faced by farmers, women, common people and the underprivileged. After a point, it was quite evident that the message they were trying to send across was no longer restricted to the cinema hall. The issues triggered a debate among people, and once NTR launched the Telugu Desam Party, the equation between cinema and politics had altered completely. In the mid 2000s, when Chiranjeevi began toying with the idea of joining politics, one of the last films he did prior to the launch of the Praja Rajya Party was Tagore. It was a social drama about a college professor-turned-vigilante who takes on corruption. Several other stars like Balakrishna and Pawan Kalyan too, have been part of films which have projected them as a messiah and a voice of the common people. It's not just the actors, but also several actresses like Vijayashanti and Roja, among others have joined this bandwagon over the years.
Today, there's hardly an A-list actor who isn't asked if they are going to take a cue from other actor-turned-politicians to join active politics. And Mahesh Babu wasn't immune to this either. Three years ago, when he starred in Srimanthudu, which narrated the journey of a young man who adopts a village, the star had to a make it a point to clarify that he isn't interested in politics just because he acted in a film which spoke about social reform and highlighted exploitation in rural areas. Another actor who's constantly in the news for his political allegiance is NTR Jr. Despite campaigning for Telugu Desam Party (TDP) in 2009, NTR Jr stayed away from the party in the 2014 elections, and he announced that he has no plans to join politics anytime soon. No wonder, it's highly unlikely that he'll star in a political drama considering how the line between truth and fiction often gets blurred when it comes to films.
There have been numerous films over the years, especially those directed by R Narayana Murthy, which challenged the establishment directly; however, their impact has been minimal so far. It is at this juncture that a film like Bharat Ane Nenu gains more prominence for its theme, considering that elections will be held in both Telangana and Andhra Pradesh next year. The politically charged climate has also given rise to few other biopics like Balakrishna-Teja's NTR, a biopic on the life of NT Rama Rao, and Mammootty starrer Yatra, which will focus on the long journey that propelled late YS Rajasekhar Reddy (YSR) to victory in the 2004 polls. When asked why he wanted to cast Mammootty as YSR in the film, director Mahi V Raghav said, "I wanted someone who has a larger-than-life image and he was pretty much my first choice to play this character. When you have someone like Mammootty playing the lead role, people will focus more on the character than the actor, and that makes a lot of difference to a political drama."
To put it in perspective, a political drama starring a popular actor is seen as a veiled attempt to take potshots at politicians, which in turns puts them in a tight spot. For instance, ahead of the 2014 elections, members of YS Jaganmohan Reddy led YSRCP approached the Election Commission to impose an interim ban on Balakrishna-starrer Legend, which they alleged was more like propaganda to sway the voters in favour of TDP. And then, there are censorship issues as well, especially in the wake of the GST controversy that made headlines when Vijay-starrer Mersal released last year.
Another major factor which dictates the range of a political drama's success is the time of release. This year, apart from Bharat Ane Nenu, films which revolve around elections and citizen-participation such as Manchu Vishnu-starrer Voter and Vijay Deverakonda's NOTA , will also be vying for the audiences' attention. Talking about his film, in an interview, Vishnu Manchu said, "I am not targeting a particular party. My movie (Voter) is targeting the democratic system as it exists in our country now, in its entirety. What is the change that is the need of the hour? One cannot keep blaming the politicians all the time, you know. What are we, the people, doing?"
Call it the need of the hour or capturing the mood of the people, there couldn't have been a better time to make a political drama. However, there is a catch. Over the past few years, Telugu filmmakers and writers seem to have become fascinated with a familiar trope where a politician is turned into the personification of all things evil and the hero is a common man who fights against the system. Even Ram Charan-starrer Rangasthalam, a rural drama set in the '80s, dealt with the same template. Although it took a different route to address issues like caste exploitation, hierarchy, among other things. This is precisely where Bharat Ane Nenu sets itself apart from other films in the genre. Siva, who wrote and directed the film, dives right into the epicenter of politics and has portrayed the protagonist of the film as a responsible young man, who is also a reformer. This major flip in the narrative is, perhaps, what the genre needed desperately to explore different stories and characters within the larger context of the political upheavals in the Telugu speaking states.
For all you know, Bharat Ane Nenu might sound like a clarion call for change and being accountable to everything that politicians promise. And in doing so, Mahesh Babu and Koratala Siva are making a strong political statement without any political aspirations in real life. The intention is to treat the drama like a heartfelt plea to the audience and the powers that urge them to take concrete steps to set things right in the society might be noble. In doing so, the film might very well inspire others to take political dramas a little more seriously. The timing is just about perfect.
Opinion
What makes the alliance better is that no other country works so resolutely and with a sense of purpose in the time of duress as Japan does; India needs such a partner in dealing with China
Politics
In an exclusive interview with Network18 Group Editor-in-Chief Rahul Joshi, Yogi Adityanath said that Uttar Pradesh was moving towards becoming a $1 trillion economy, after the Covid-19 pandemic had put a temporary halt to the goal
World
Former British foreign secretary Jack Straw recently claimed that the UK government instituted an inquiry and a team visited Gujarat to investigate the 2002 riots