Bhagyashree will return to screen after two decades; Maine Pyar Kiya actress to play Revathy's part in Telugu remake of 2 States
Bhagyashree will play the mother of Shivani, daughter of popular Telugu actors Rajasekhar and Jeevitha, who will be paired opposite Adivi Sesh in the film.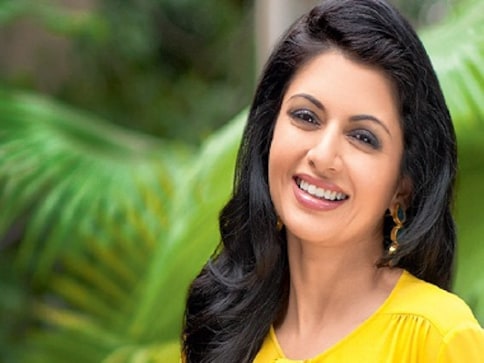 Remember actress Bhagyashree from Salman Khan's 1989 blockbuster Maine Pyar Kiya In 1997, she made her Telugu debut with the film Omkaram which was directed by actor Upendra. Two decades later, she is all set to make a comeback with the Telugu remake of Arjun Kapoor and Alia Bhatt starrer 2 States which was based on the best-selling novel by Chetan Bhagat.
Debutant Venkat Reddy will direct the project, which will star Adivi Sesh and Shivani, daughter of popular Telugu actors Rajasekhar and Jeevitha. In an exclusive chat with Firstpost, Venkat opened up about the project and how he managed to rope in Bhagyashree to play a pivotal role.
"Even though we had many options, we went for Bhagyashree because we were on the lookout for a fresh face that was not totally unfamiliar. We didn't want a regular actor to play that character. Bhagyashree is someone who could look fresh in this character and at the same time pull off comfortably thanks to her stature. When I approached her and pitched the character, she immediately jumped at the opportunity because she really liked the book," Venkat said, adding that Bhagyashree will be seen essaying Revathy's character from the original. "She'll be seen playing Shivani's mother. We've made changes to the story to suit Telugu sensibilities. It's not going to be a frame-to-frame remake."
The film marks the launch of Shivani, who will be seen playing Alia's role. Talking about roping in Shivani for the project, Venkat said, "We didn't want a big heroine because it wasn't going to help me with respect to this project. I had met Shivani at a party in the past and I really liked how she carried herself. I could see my character in her. When I did a screen test with her, I was convinced that she was destined to do this role. It's amazing on her part that despite being the daughter of a superstar, she agreed to be part of this project. It proves that she's open to everything and is not too keen on treading a familiar path."
Venkat also confirmed that the film will have music by Anup Rubens, and Ashwin Mawle, popular celebrity designer, will style the entire film. "The film will be officially launched on 24 March. I don't want to reveal too much now. But I can assure that the cast is packed with many surprises," he said, heaping praise on his hero Adivi Sesh. "Sesh is probably the only actor in Telugu industry who truly understands and supports a new director."
Thrilled about being part of the project, Sesh told Firstpost, "I like the way Venkat is planning to treat the story. 2 States and Badrinath Ki Dulhania are the two Hindi rom-coms I really liked in the last five years. Also, I'm not really known for the romantic genre so I thought it's a good space to attempt. As an actor, I want to find new things to do and this was exactly something different I was looking for."
The film will see Sesh as a Telugu boy falling head over heels for a girl from North India. Having seen the original, Sesh says they'll try and make the remake peppier. "When Telugu audiences saw 2 States, they found it a bit too slow. While maintaining the tone and retaining the emotions of the original, we hope to make the remake peppier. By this, I don't mean adding needless comedy. I'm talking about the way the film will be presented. It'll see be an urban rom-com but slightly peppier than the original." Lensman Shaneil Deo, who worked on Kshanam and Goodachari, will crank the camera. "It's a very young team. We're all quite excited."
Bollywood
In the latest trailer of the web series, we can see the story of Abhishek and Rinky and something flaming between them.
Bollywood
With shows Like ESCAYPE LIVE and Human, Disney+ Hotstar is presenting breakthrough content.
Bollywood
Be it Hatoda Tyagi, Jaana Or Compounder, Abhishek Banerjee never fails stands out with his versatility.