Beyond The Clouds: Iranian filmmaker Majid Majidi's film with Ishan Khatter, Malavika Mohan to release on 20 April
Beyond The Clouds received a positive response when it premiered at the opening of the International Film Festival of India (IFFI) in Goa last year.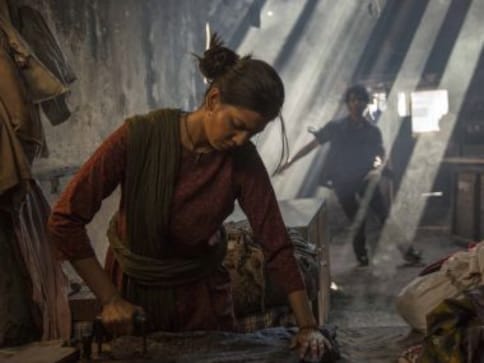 After having a stellar opening at the 48th International Film Festival of India (IFFI), Iranian director Majid Majidi' Beyond The Clouds will be released in India as well as worldwide on 20 April. Though a February release was speculated earlier, the film has zeroed in on its release date finally.
Leading trade analyst Taran Adarsh took to Twitter and announced the release date of the film, which stars Ishaan Khatter and Malavika Mohanan in the lead.
Ishaan plays a character named Aamir and Malavika will be seen as Tara in the film. The film's trailer received a positive response from critics across the globe.
Set in the backdrop of the slums in Mumbai, Beyond The Clouds serves as an intense emotional drama. The central theme of the film follows the director's genre of cinemas. The film is co-written by Majidi and Mehran Kashani. Other than Malavika and Ishaan, Beyond The Clouds also features Gautam Ghose, GV Sharada, Dhwani Rajesh, Amruta Santosh Thakur and Shivam Pujari.
Co-produced by Zee Studios and Namah Pictures, the film has been made in three languages — English, Hindi, Tamil. Vishal Bhardwaj has penned the Hindi dialogues for the film.
Entertainment
As the tagline suggests "When Survival Is Punishment", we are about to find out about the odds this couple will face in this story. All eyes are now on the trailer which will also be released today.
Entertainment
The trailer has kept us immersed and at the edge of our seats throughout. While we have seen Sanjay Mishra play multiple roles in his career, this is for the first time we will see him go all menace.
Entertainment
According to a report, the singer fell from a building staircase. He cracked his ribs, broke his elbow, and also hurt his head.