Beverly Hills, 90210 reboot reportedly in works with original cast Jennie Garth, Tori Spelling
Actor Tori Spelling had teased that Beverly Hills, 90210 was being developed by CBS TV Studios and tagged co-actor Jennie Garth in an Instagram post.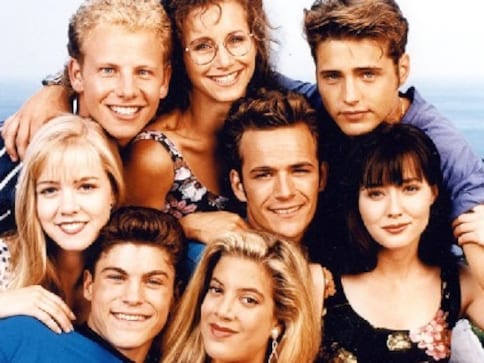 Popular 1990s teen drama series Beverly Hills, 90210 is being rebooted and several members of the original cast line-up could be making a comeback, including Jennie Garth, Tori Spelling, Jason Priestley, Ian Ziering, Brian Austin Green and Gabrielle Carteris, reported Deadline.
As per the same report, the showrunners of the soap - Mike Chessler and Chris Alberghini will be steering the reboot as well.
As early as March this year, Spelling had teased that the show was being developed by CBS TV Studios and tagged 90210 co-actor Jennie Garth in an Instagram post.
Beverly Hills, 90210 ran for ten seasons on Fox, originally airing from 4 October, 1990 to 17 May, 2000. Created by Darren Star, it followed the lives of a group of friends living in the upscale community of Beverly Hills, California as they transitioned from high school to college and into the adult world. The show spawned a number of spinoffs, including Melrose Place and Models, Inc.
Another rebooted series from CBS Studios aired for five seasons and ended in 2013, where Spelling, Garth and Doherty reprised their roles.
Find latest and upcoming tech gadgets online on Tech2 Gadgets. Get technology news, gadgets reviews & ratings. Popular gadgets including laptop, tablet and mobile specifications, features, prices, comparison.
Entertainment
Cherry will premiere on 12 March on Apple TV, after its release in US theatres on 26 February.
Entertainment
Fran Lebowitz and Martin Scorsese discuss Netflix documentary Pretend It's A City, old friendships, and braving the pandemic
Entertainment
MP Manoj Kotak said the makers of Tandav deciding to make the changes is "only a step forward"