Berlin Independent Film Festival 2018: Aditya Kripalani's directorial debut Tikli and Laxmi Bomb wins Best Film Award
Author-filmmaker Aditya Kripalani's Tikli and Laxmi Bomb have bagged the Best Film Award at the Berlin Independent Film Festival 2018
Author-filmmaker Aditya Kripalani's Tikli and Laxmi Bomb have bagged the Best Film Award at the Berlin Independent Film Festival 2018, reports Mumbai Mirror. Tikli and Laxmi Bomb is a film featuring Chitrangada Chakraborty and Vibhawari Deshpande as sex workers and marks the directorial debut of Kripalani. The story of the film has been borrowed from the director's third novel of the same name.
The feminist drama has an all-women technical crew, according to the same report and was lauded by the critics following the screening on 16 February. The film bagged the top prize on 18 February at the 10th edition of the prestigious film festival, which aims to bring small-budget, indie films to the fore.
Not just Berlin, Tikli and Laxmi Bomb has been garnering praise at other international festivals too. It happens to be the only Indian film to be screened at New Zealand Asia Pacific Film festival. "But what is greater than the win at the Berlin Independent Film Festival is that we're also screening at London's oldest cinema house on 21 March as part of the UK Asian Film Festival, where two powerful films — Lipstick Under My Burkha and A Death In The Gunj — were also screened," an excited Kripalani tells Mumbai Mirror.
The film is set in Mumbai and follows the life of Laxmi and Putul, who take over the reigns of the sex trade.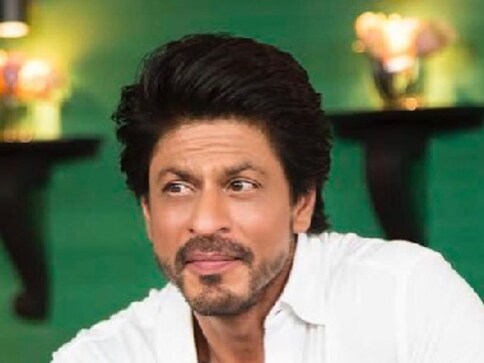 Entertainment
Shah Rukh Khan on Saturday announced a contest for budding filmmakers to shoot a scary movie indoors, keeping in mind the nationwide lockdown
Entertainment
To mark the special occasion of 10 years with NGO Woman of Worth, Nandita Das created a music video on skin colour discrimination, India's Got Colour.
Entertainment
The writing by debutant Rahul Nair is largely inspired. In English, the verbal exchanges are relevant and urbane, how youngsters speak to their parents and their friends, girlfriends and boyfriends.