Berlin Diary: 'Movies are like infections', says Imtiaz Ali on Highway
This year, 12 films were selected to be screened at the Berlin Film Festival. One of them is Imtiaz Ali's Highway, which premiered at the festival last week.
This year, 12 films were selected to be screened at the Berlin Film Festival. One of them is Imtiaz Ali's Highway, which premiered at the festival last week. Wieland Speck, director of the Panorama section of the Berlin Film Festival, selected the film for this section. Speck said, "Panorama looks for something more than the usual Bollywood film. In recent years, we have shown Vishal Bhardwaj's 7 Khoon Maaf and Q's Gandu. Highway is appealing because it has a universal language — it talks to us in the West, and we can talk back to the film. Also, it isn't just a genre movie, like a road movie, but has strong content driving it."
Ali spoke about Highway and breaking conventions in this film before the film's premiere at the gloriously-restored Zoo Palast in Berlin.
Imtiaz Ali, congratulations on having Highway at the prestigious Berlin International Film Festival. What does this mean to you?
I'm very excited to have the world premiere of Highway at the Berlin International Film Festival. This is the first time my film has been selected at a good film festival. I was even more excited because of the reaction of the others to the selection — people on my team including Resul Pookutty [who did Highway's sound design, and had won an Oscar for sound mixing for Slumdog Millionaire] was extremely happy about it. We hope to use the Berlin festival selection to expand international markets through Disney UTV, which is distributing the film.
Highway was to have been your first film. 
Yes. Movies are like infections. You have a story and you are afflicted with it: either you make the movie or you forget it. This story has been with me for 15 years, and I thought it would be my first film, but got made only now. I understand the story better now, so what I wanted it to say became very simple and I wanted the story to reflect that. I tried to stick to the core of the script, the soul of the picture, rather than decorate it too much.
I understand a lot of the script lot was improvised? 
Yes, I like to be open regarding the script than have the false satisfaction of having a grand, bound script. For instance, when we were on the top of snow mountains in Himachal Pradesh, I wanted to be open to what nature suggested and the impulses the actors gave me, rather than stick to what I had written, sitting in a room in Mumbai. The film was made on the way, on the go. I had to have very suitable, good actors and a low maintenance crew.
It's remarkable that after the success of Rockstar, Love Aaj Kal and Jab We Met with top stars, you've chosen to make an "indie" Bollywood film — independent in spirit and execution. 
In India, films are seen as festival or mass entertainers. But for me, they are the same thing. You don't need to be silly to be a hit and vice versa. I always make films for the people, so I'm very eager to see how the film plays out at the Berlin Film Festival. The West is not used to a certain kind of cinema, but I'm going to show myself, rather than be like them. If something is good and has universal acceptance, I'll go with that. ... Also, in India, movies are very popular and influential. They shape the ideas, ethics and morals of the people. So even while I entertain, I am conscious of my responsibility. Also, the fact is, the industry has changed, along with film consumption and exhibition. I've also seen films, whose principal characters are women, do well.
You have an unconventional, non-starry cast.
I had no auditions. For Alia, I had not even seen Student of the Year. I cast her after meeting her. I wanted someone young, as Randeep's role is mature. Alia has a younger body and a more honest expression. As for Randeep, I had seen his films, including Monsoon Wedding, but it was more from seeing him in theatre and our interactions, that I knew he was the right guy.
How did you persuade AR Rahman to do the music for Highway? 
Rahman and I had been in touch on Skype and he asked me, "What's this film you're doing? Don't you want me to do the music?" I told him I was too shy to ask him because I wanted to be sure I could make him an offer he could not refuse. When he did come on board, the music became as important as the characters.
Bollywood is usually all about loving your family, but Highway explodes this myth, through a woman's viewpoint.
I'm from Jamshedpur—it's in the centre of India, in the middle of everything. I am fortunate that a lot of women—my sisters, family members and women outside—have spoken honestly with me. I share a friendship, a rapport with them and it brings value to my work. I have had time to reflect on my understanding of their life.
The film centres around the Stockholm Syndrome, and has a young, self-assured Indian woman fall in love with her kidnapper. Why did you choose this story, given the prevalence of violence against women in India? 
It's not so much a question of the Stockholm Syndrome. Veera feels instinctively protected when she's with Mahabir. She senses that he's not looking at her that way. Women have a sense about a man even before they've talked to him. Veera understands that for him, she's a commodity and he does not take advantage of it personally, he doesn't torture her. And she likes herself when she is with him.
Mahabir is also pure enough not to be a prototypical villain. Only later in the film, certain things are revealed about him, why he's an oppressor. I've always been greatly interested in the psychology of criminality. Often the oppressors are victims themselves. Once an injustice is committed, it remains hanging on the counter, to be used again and again. One injustice leads to another. It takes someone exceptional to absorb that injustice and take it away from this world.
Arts & Culture
Satyasheel Deshpande's has been a musical journey that is not only about performing but also about questioning and exploring newer frontiers.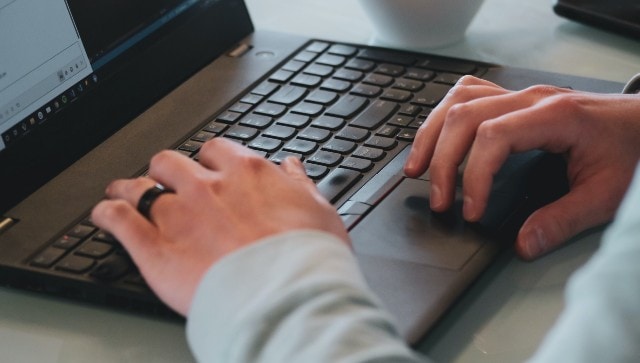 India
As per the official notice, the interviews are scheduled to begin from 24 May and will go on till 22 June. The recruitment drive aims at filling a total of 119 vacancies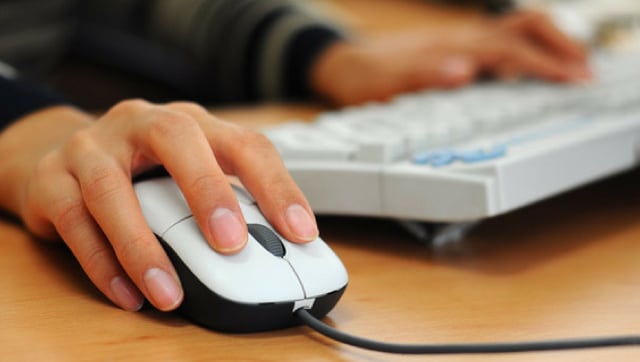 India
The posts will be filled through the Graduate Aptitude Test in Engineering (GATE) 2021 scores in Civil Engineering