Benedict Cumberbatch's upcoming animated film The Grinch to release in India on 8 November
The Grinch is based on Dr Seuss' classic best-seller How The Grinch Stole Christmas.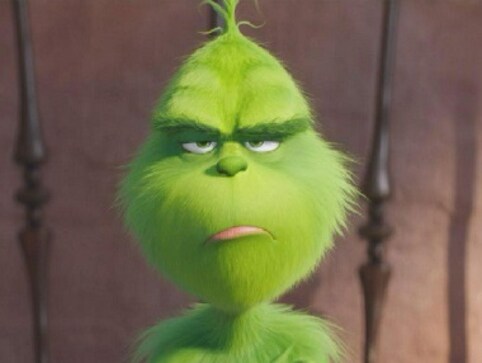 Benedict Cumberbatch's The Grinch will release in India on 8 November, a day after Diwali.
Illumination and Universal's animated feature is based on Dr. Seuss' beloved holiday classic. The original children's book tells the tale of the titular grouch who plots to ruin Christmas for the residents of his neighbouring village of Who-ville.
Directed by Scott Mosier and Yorrow Cheney, the film will be released in India by Universal Pictures International India, read a statement.
Cumberbatch has voiced the iconic character of Grinch. Actors Rashida Jones, Kenan Thompson, Cameron Seely and Angela Lansbury are amongst the others who have lent their voice for the film. It is produced by Chris Meledandri and Janet Healy.
The Grinch  tells the story of a cynical grump who lived a solitary life inside a cave on Mt. Crumpet with his loyal dog, Max. Each year at Christmas his neighbours in Who-ville disrupt his tranquil solitude with their increasingly bigger, brighter and louder celebrations.
When the Whos declare they are going to make Christmas three times bigger this year, the Grinch realises there is only one way for him to gain some peace and quiet: he must steal Christmas. Grinch then goes on a mission to steal Christmas.
Entertainment
Going into the untold atrocities of Argentina's last civil-military dictatorship from 1976 to 1983, Argentina, 1985 cuts into the mordant moral dilemma without any hint of self-righteousness.
Entertainment
In Honk For Jesus…the way the couple Lee-Curtis and Trinitie bond is excruciatingly funny. You can see they are acting, even when alone. Writer-director Adamma Ebo is unsparing in her indictment of organized religion.
Entertainment
Aftersun's final act shows Calum and Sophie dancing to Queen and David Bowie's Under Pressure. Feelings are felt. Emotions are stirred. A tear or two rolls down. Perhaps, in the afterlife, Calum is happy that Sophie is trying to process her trauma instead of passing it on to her child.