Ben, Casey Affleck's father blames 'disgusting' Hollywood for his sons' personal woes
Timothy Affleck said he believes the showbiz also contributed to Ben Affleck's alcoholism.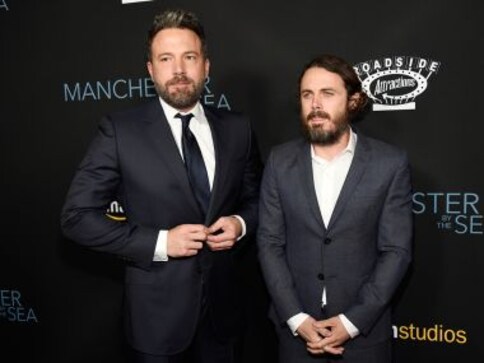 London: Father of actors Ben and Casey Affleck, Timothy has criticised the culture of Hollywood for ruining the lives of his sons.
Calling the film industry a "disgusting place", Timothy said he believes the showbiz also contributed to his elder son's alcoholism.
"It has taken a toll on both of my sons. Hollywood is a disgusting place. I think that's been a major factor in Ben's drinking.
"You're kind of forced to develop a persona that is hard to shed and go home to your family. It affects your whole life. I think that's one of the dangers of the film industry," Timothy told Grazia magazine.
The 74-year-old also went on to take the onus of Ben's drinking problem on him as he was a long time "chronic, severe alcoholic" in the past.
"I had to recover and, happily, I did. Ben has always been serious about getting sober.
There is no question about that. He wants a balanced life and he is working at it," he added.
Timothy also reflected that fame cost Ben, 45, his marriage with actor Jennifer Garner. The couple split in 2015.
"It's difficult to balance family life in the midst of global stardom. It's a hard, taxing life."
He dismissed the allegations of sexual misconduct against his sons.
"It doesn't interest me, they know what they're doing. They're both kind and good men. They treat women well, I can guarantee that. After 40 odd years, you know your kids."
Hilarie Burton claimed Ben groped her when she was a host of MTV's TRL in 2003, for which the actor offered an apology saying he does not remember the incident.
Casey, 42, went for an out-of-court settlement in case of sexual harassment in 2010, when two female crew members accused him of inappropriate behaviour after they worked with him on the sets of I'm Still Here.
Bollywood
Deepika Padukone heads to Cannes Film Festival to represent India as a jury member. Have a look.
Entertainment
Amber Heard says Warner Bros 'took a bunch out of my role' from 'Aquaman 2'
Entertainment
Alia Bhatt is preparing for her Hollywood debut in Heart Of Stone alongside Gal Gadot and Jamie Dornan