Before the release of John Abraham's Parmanu — all you need to know about Pokhran tests
Before Parmanu puts its spin on Pokhran, it might be a good time to revise what actually happened on a hot summer night in Rajasthan in 1998.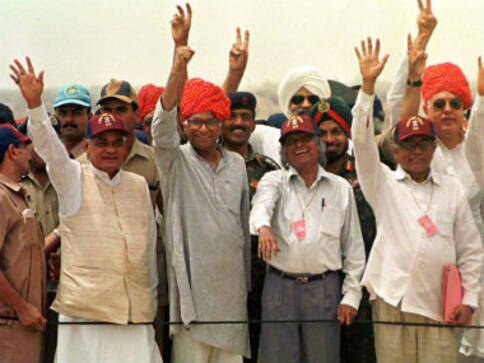 Bollywood's action-patriot-in-residence John Abraham is close to releasing his latest film Parmanu, which is based on the 1998 Pokhran tests.
While the characters themselves are fictitious, the events being portrayed are very much real. Before Abhishek Sharma puts his spin on one of the most pivotal events in modern Indian history however, it might be a good time to revise what actually happened on a hot summer night in Rajasthan in 1998.
Roughly 24 years after its first nuclear test (codenamed "Smiling Buddha"), India once again prepared to assess its nuclear powers. The Indira Gandhi government had conducted the first test, thereby violating the terms under which nuclear technology was imported from Canada and India had faced sanctions for that. The second batch of tests were held outside the village of Pokhran in Rajasthan and the preparations for it were made in utmost secrecy. This secrecy was due to the massive international pressure on the government to not carry out the tests. Managing to avoid detection however, Indian scientists and defence personnel were able to carry out the tests successfully.
The tests were carried out by the Atal Bihari Vajpayee government with future president APJ Abdul Kalam serving as the scientific adviser for the project. It was codenamed "Operation Shakti" and comprised five nuclear explosions which took place on 11 and 13 May, 1998. Pokhran means "the place of five mirages". Located in Jaisalmer district in Rajasthan, it is a research and testing site of the Indian nuclear programme.
Three laboratories of the DRDO were involved in designing, testing and producing components for the bombs, including the advanced detonators, the implosion and high-voltage trigger systems. These were also responsible for weaponising, systems engineering, aerodynamics, safety interlocks and flight trials.The bombs were transported in four Indian Army trucks under the command of Colonel Umang Kapur.
Many names are attributed to these tests; originally they were called Operation Shakti–98 (Power–98), and the five nuclear bombs were designated Shakti-I through Shakti-V. More recently, the operation as a whole has come to be known as Pokhran-II. Of the five detonations, the first was a fusion bomb and the remaining four were fission bombs. These nuclear tests resulted in a variety of sanctions against India by a number of major states, including Japan and the United States.
News of the tests were greeted with jubilation and large-scale approval in India. The Bombay Stock Exchange registered significant gains. Newspapers and television channels praised the government for its bold decision; editorials were full of praise for the country's leadership and advocated the development of an operational nuclear arsenal for the country's armed forces.
11 May has since been officially declared as National Technology Day in India to commemorate the first of the five tests that were carried out on 11 May, 1998.
With inputs from PTI, IANS
Entertainment
In an exclusive conversation with Firstpost, Vishal Dadlani speaks about Farzi track Paisa Hai Toh, Pathaan songs becoming party anthems and more.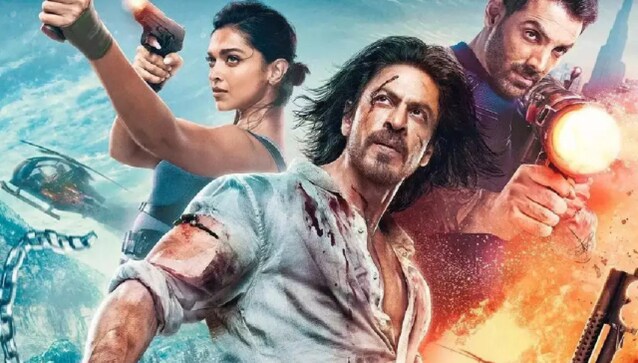 Entertainment
Pathaan is setting new benchmarks at the global box office.
Entertainment
This YRF blockbuster is also likely to be the biggest hit of everyone involved, right from SRK to Deepika Padukone to John Abraham to the banner itself.