Befikre's first song is here: No Ranveer Singh, Vaani Kapoor but more kisses
Aditya Chopra's next directorial venture (originally called Befikre) may as well have been titled Kiss Kiss Kiss.
Aditya Chopra's next directorial venture (called Befikre) may as well have been titled Kiss Kiss Kiss. 
Why do we say that? Pretty much the only thing we have been subjected to about the film is multiple posters of the lead pair, Ranveer Singh and Vaani Kapoor, kissing in different angles, in different locations in Paris.
Also read: Ranveer Singh can't stop kissing Vaani Kapoor in 'Befikre' posters & it's making us curious
And now, taking a cue from Dharma Productions (they release their songs much before a teaser/trailer of their films), YRF has released Befikre's first song, titled Labon Ka Karobaar (rough translation: the lips' business) and it is fairly true to its name.
But here's the thing. Not that anyone would have a problem with a three-minute song featuring random strangers coupling up and kissing with abandon — but where's the lead pair?
If you have to see people kissing on the big screen wouldn't you rather it be Ranveer and Vaani? (Don't answer that.)
The song is replete with romance and colour, typical of any Yash Raj product. But we're a little disappointed in YRF, who think kisses will give them maximum publicity.
Come on, guys, you have Ranveer Singh, who is a social media favourite. You have a killer marketing team. And you have a director like Aditya Chopra.
Surely you can do better than "Labon Ka Karobaar"?
Watch the video here (while you wait for a real song from Befikre):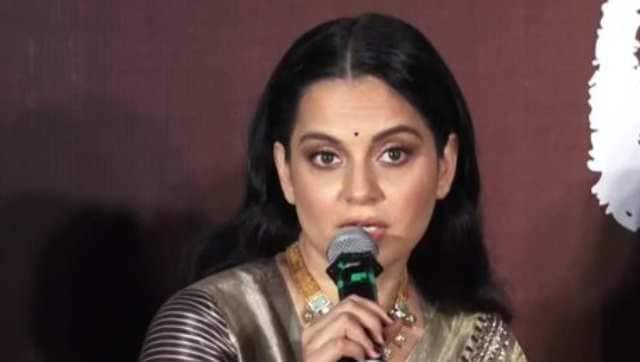 Entertainment
Javed Akhtar had filed a criminal complaint against Kangana Ranaut in November 2020 before the magistrate for allegedly making defamatory and baseless comments against him in television interviews.
Entertainment
Aamir Khan's Laal Singh Chaddha recently came under the scanner after a Twitter user accused the film unit of littering in Ladakh. Incidentally, it was Khan who was credited for the region's tourism boom over a decade earlier.
Entertainment
Madhav Moghe, who also starred in Partner, Ghatak and Damini, passed away at his home in Mumbai on Sunday.