'Been better, but doing all right': Nick Jonas reveals he's cracked a rib in biking accident
Nick Jonas revealed in a recent episode of The Voice that he 'cracked rib from a spill on a bike, and a few other bumps and bruises.'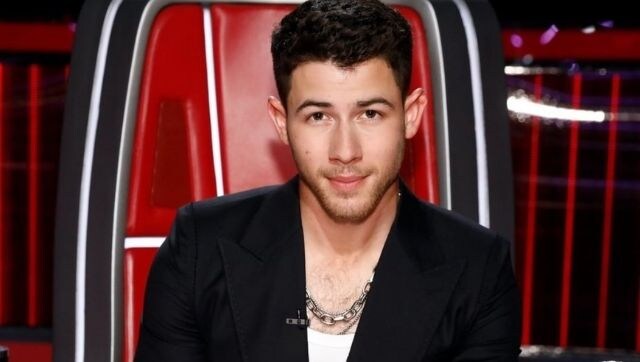 Singer-actor Nick Jonas has revealed he cracked a rib over the weekend in a biking accident and is "doing all right".
According to a TMZ report, Jonas was injured late Saturday night and was hospitalised briefly thereafter.
The 28-year-old singer, who has been serving as a coach on The Voice for two nonconsecutive seasons, reportedly injured himself while on set of the NBC singing competition series.
Jonas gave a health update to the viewers on the Monday episode of the show.
"I'm feeling okay. I've been better, but I'm doing all right. (I have a) cracked rib from a spill on a bike, and a few other bumps and bruises," he said.
"I just want to go ahead and say that, in case I'm not as physically enthusiastic as I usually am," he added.
The panel for the ongoing 20th season of The Voice also features Blake Shelton, Kelly Clarkson, and John Legend.
Entertainment
'The resonance of the strings of his santoor will keep playing all over the world till the end of the world,' said Shankar Mahadevan on Pandit Shivkumar Sharma's demise.
Arts & Culture
Brazilian dancer David Motta, who left Moscow's Bolshoi Ballet two months ago due to the war in #Ukraine, stars in the Swan Lake ballet at Rio de Janeiro's Municipal Theatre before joining the Staatsballett in Berlin.
Bollywood
Swastika's hold on her craft motivated me to perform better, says Plabita who plays the role of Fetish Girl in Escaype Live