Beauty and the Beast: Watch Emma Watson's rendition of the celebrated song 'Belle'
Disney just released a new song Belle from the upcoming Beauty and the Beast.
One inevitable point of intense curiosity surrounding Disney's live-action Beauty and the Beast is, of course, the musical numbers.
Disney has now released a clip from opening number 'Belle', which appears to stay reassuringly faithful to the original as Emma Watson's Belle wanders idly through her the little town (it's a quiet village) she calls home.
The original Beauty and the Beast, about a young woman who falls in love with a reclusive, monstrous prince, scored six Oscar nominations in 1992, winning for best original song ('Beauty and the Beast') and Alan Menken's original score.
But one interesting thing missing is the book in Belle's hand in the original, which was her favourite accessory in the 1991 animated classic. Here's the 1991 animated classic:
The film, directed by Bill Condon (The Twilight Saga: Breaking Dawn), takes clear advantage of the original fairytale's French Rococo setting in order to deliver sumptuous, romantic production design worthy of one of Disney's most beloved princesses.
The film also stars Luke Evans as Gaston, Ian McKellen as Cogsworth, Ewan McGregor as Lumiere, Emma Thompson as Mrs. Potts, Josh Gad as LeFou, Stanley Tucci as Cadenza, Gugu Mbatha-Raw as Babette, Kevin Kline as Maurice and Audra McDonald as Wardrobe.
Here's Emma Watson's version, which remains very faithful to the original (sans the book), right down to the white and blue dress that Belle wears.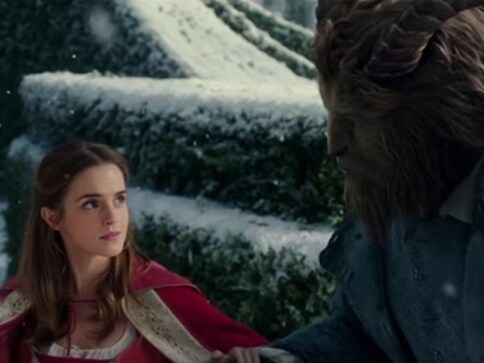 Entertainment
Emma Watson's Belle in Beauty and The Beast is admirable for her love for reading and independence, but her decision to stay with beast is problematic.
Entertainment
Emma Watson was approached to play the lead, but had already committed to Beauty and the beast.
Entertainment
Emma Watson on what it is like playing Belle in Beauty and the Beast.