Beauty and the Beast: Politician wants the film to be banned in Russia for its homosexual content
Minister Vitaly Minolov is of the opinion that Beauty and the Beast qualifies as gay propaganda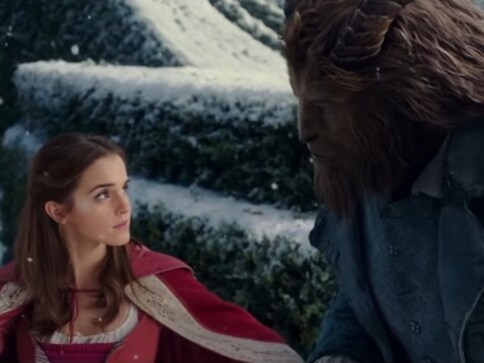 Russian politician and Minister of State Duma Vitaly Minolov has reportedly asked for Disney's fantasy musical film Beauty and the Beast to be banned in Russia, citing its homosexual content. He has written to Culture Minister Vladimir Medinsky asking that the release of the film be cancelled.
In a letter, Minolov describes this particular part of the film a "blatant, shameless propaganda of sin and perverted sexual relationships". He is of the opinion that the film is offering up a "obvious, barefaced, unscrupulous propoganda of sin and perverted sexual relations," under the guise of being a children's film, and has been reported saying that he has received letters from concerned Russian parents.
Minolov has also called for a screening of the film for ministers ahead of its official release so that they may decide whether Beauty and the Beast should be given a release at all.
Beauty and the Beast will have Disney's first ever gay character and love scene. LeFou, who is the sidekick of Beast's antagonist Gasto, develops feelings for him. LeFou is being played by actor Josh Gad. Director Bill Condon has said that LeFou's introspection about his sexuality is a way to increase LGBT visibility on screen.
Earlier this week, another cinema in Alabama, US, has declared that it will not screen this Disney movie, adding that its patrons are "free to come watch wholesome movies without worrying about sex, nudity, homosexuality and foul language".
Beauty and the Beast is directed by Bill Condon and has Emma Watson, Dan Stevens, Luke Evans and Kevin Klein in lead roles. It will release in the US on 17 March, 2017.
Watch the official trailer here:
World
Some 38 bishops voted in favour of the proposal in Frankfurt at Synodal Path, a high-level conference organised by the Catholic Church in Germany
World
The rule will require an 18-month waiting period, 15-hour-long therapy sessions and treatment of any mental illnesses before Missouri doctors can provide that kind of care to transgender children
World
The case could lead to the Supreme Court's first-ever intervention in the hot-button issue of trans girls and women in sports