Beanie Feldstein, Jane Lynch join voice cast of Apple TV+ animated series Harriet the Spy
Beanie Feldstein will voice Harriet, a fiercely independent, adventurous, curious 11-year-old girl living in New York City.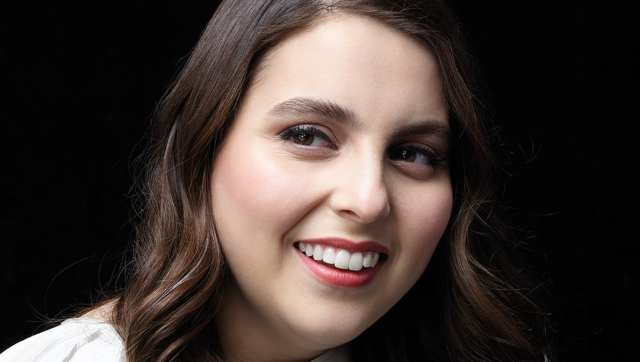 Actor Beanie Feldstein will voice star in Apple TV+' upcoming animated series Harriet the Spy.
The show, based on Louise Fitzhugh's classic children's book series of the same name, has received a series order from the streamer.
Besides Feldstein, actors Jane Lynch and Lacey Chabert will also voice featured in the series, Apple TV Plus said in a press release.
Set in 1960s New York City, the show will follow Harriet, a fiercely independent, adventurous, curious 11-year-old girl. More than anything, Harriet wants to be a writer, and in order to be a good writer she needs to know everything, and in order to know everything, she has to be a spy.
Lynch will voice the role of Ole Golly, Harriet's larger-than-life, no-nonsense nanny, while Chabert will play Marion Hawthorne, the ringleader of a group of smug, popular girls at Harriet's school.
The series will be written and executive produced by Will McRobb, co-creator of the classic Nickelodeon series The Adventures of Pete & Pete. Sidney Clifton will produce the series.
Lisa Henson, Halle Stanford, John W. Hyde, Terissa Kelton, Wendy Moss-Klein and Nancy Steingard will serve as executive producers.
Titmouse Animation Studios will provide the animation for the series.
Entertainment
Taapsee Pannu is gearing up for the release of her new film Blurr, which also marks her venture into film production. A remake of Spanish film Julia's Eyes, it's releasing on Zee5 on December 9. The actress spoke exclusively to Firstpost about it and lots more.
Entertainment
At a rally, he claimed that Gujaratis will put up with inflation but not the "Bangladeshis and Rohingya" living next door. He apologised on Friday after receiving a massive backlash.
Entertainment
According to a report, the singer fell from a building staircase. He cracked his ribs, broke his elbow, and also hurt his head.