Barry is Netflix's portrait of US President Barack Obama as a young man
Barry, the new Netflix film, traces the early period of Barack Obama's college life at Columbia University, in the fall of August 1981.
"Barry", as you might have guessed, stands for a young, newly-admitted-to college Barack Obama. Barry, the film, traces the early period of Obama's college life at Columbia University, in the fall of August 1981. It doesn't deal as much with his academic life as it does with the situations and circumstances he finds himself in, and how he responds to them. Set in New York (which Barry hadn't visited prior to being admitted to college), this period in Obama's life will later prove to be a defining one, ultimately shaping his views on race, government and what it means to be an American.
The movie opens with Barry, essayed brilliantly by Devon Terrell, reading a letter from his estranged Kenyan father. His father urges him to focus on his studies and goals and not be distracted by his new surroundings. He also promises to write often and looks forward to him visiting Kenya. As fate would have it, this never materialises and his father is killed in a car crash while Barry is still in college. (Obama visited Kenya for the first time in July 2015, while serving as the US president.)
His father's words stay with Barry. He tries several times to respond to the letter, while in his melancholic moods. Just when he has finally finished writing it, he receives the news of his father's death from one of his aunts in Kenya. Barry — who has been angry with his father for leaving his mother (played by a very frail-looking Ashley Judd) — is devastated.
Barry's first night in New York is spent on the streets, as he does not have a place to stay. When he visits his future campus that night, he is shooed away by a policeman for not carrying a valid ID. Such a scene repeats later, making him think about racism — a theme that has been delicately but potently woven into the larger narrative by director Vikram Gandhi. Gandhi himself went to Columbia and happened to live in the building next to the one Barry once occupied.
The first 30 minutes of the film fly by, with short, crisp frames capturing the initial weeks of Barry's life in college. One of his first friends is a Pakistani named Saleem (actor Avi Nash, who does a fantastic job) who shows Barry around the nightlife in New York. Saleem is moneyed son and a ex-banker who is perpetually broke due to his addiction to ganja and women. At the first party Barry attends, he hooks up with Charlotte, a white classmate. Charlotte is smitten by Barry, and a sweet and steady relationship develops. When Barry's mother pays a visit, Charlotte admires her as well.
Only at this point in the film, do the scenes start to feel stretched. Judd makes her cameo appearance at this juncture; unfortunately, she doesn't have anything substantial to do in the film apart from worrying over the well-being of her beloved son. Surprisingly, theirs comes across as a pretty unremarkable relationship.
Later, it is Barry's turn to have dinner with Charlotte's parents. Before he meets them, Barry is sprucing up his appearance in the washroom. A man, who Barry doesn't know at this point is Charlotte's father, asks him to pass a towel. For this, he tips Barry 5 dollars. When Barry joins Charlotte's family at the table, he is effortlessly gregarious —and at that time you get an inkling of the oratory talent that Obama would later use to great effect in his political career.
It's one of the rare instances when you see Barry display a flash of his future persona. At other times, you see him as observant but meek, contemplative but unsure. There is very little to indicate that his personality will develop into the charismatic one that's now known to the world. What we do get to see, is Barry finally appearing to broker a peace between his internal demons and the external world. As a portrait of a leader in the making, Netflix's Barry is nowhere close to other films in the genre, like Lincoln. At best, it can serve as a minor footnote about the life of the most powerful man in the world, one whose legacy is now uncertain as the baton is passed to his successor.
Barry is now available on Netflix. Watch the trailer here: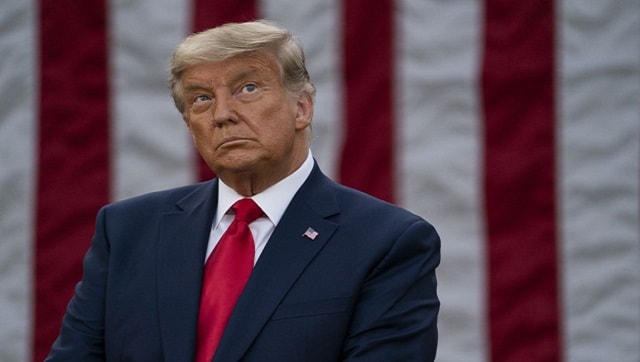 World
The board said the ongoing risk of serious violence justified Facebook's suspension at the time but said it "was not appropriate for Facebook to impose an 'indefinite' suspension."
Entertainment
Password sharing is estimated to cost streaming services several billion dollars a year in lost revenue. That's a small problem now for an industry that earns about $120 billion annually, but something it needs to address as spending on distinctive new programing skyrockets.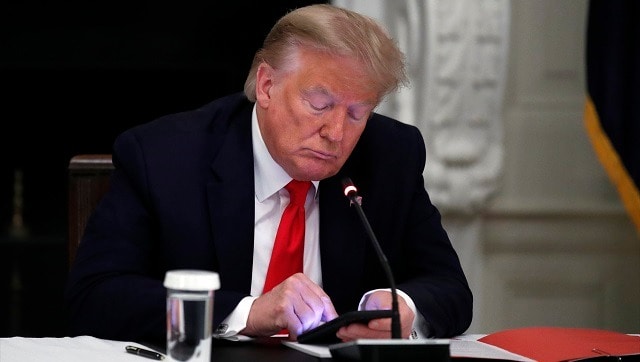 News & Analysis
Donald Trump's account was suspended for inciting violence that led to the deadly 6 January Capitol riots.