Bappi Lahiri collaborates with son, grandson for the first time in B Subhash's Disco Dancing Star
Bappi Lahiri has composed the soundtracks for the film, Bappa, his son has arranged the music and Swastik, Bappi's daughter's son has given playback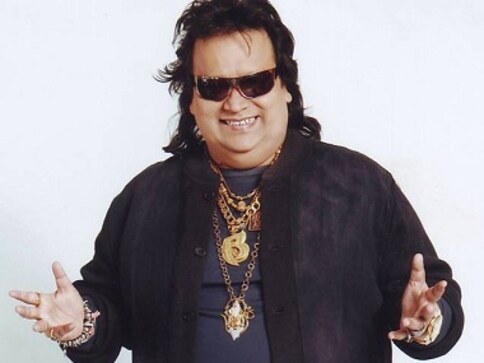 Filmmaker B Subhash and music composer Bappi Lahiri have had a long association. Having first worked in the 1982 Mithun Chakraborty-starrer Taqdeer Ka Badshah, the pair released the box-office hit Disco Dancer the same year. The latter attained a cult status and Mithun's dance moves became sensational. They last collaborated on Classic Dance of Love in 2005.
Thirteen years later, the duo have come together for Disco Dancing Star. The film also marks the first instance that three generations of Lahiris are coming together, reports Mumbai Mirror. Bappi Lahiri has composed the soundtracks for the film, Bappa, his son has arranged the music and Swastik, Bappi's daughter's son has given playback.
Bappi, tells Mirror that he is quite confident of his grandson's debut performance. "Swastik is only seven years old but has been trained in London and by his mother (Rema). He has a wonderful voice and I am really proud of him," he says.
As per the same reports, Subhash has clarified that Disco Dancing Star is not a remake or a sequel of Disco Dancer. "It is in the same genre and is the journey of a young boy as he climbs the ladder of success. Since the story begins in the lead's childhood, Bappida suggested we use his grandson's voice for the song," adds Subhash.
Swastik, who has often performed with his grandfather on-stage, is a big fan of artists Elvis Presley and Michael Jackson. He even added that he was fortunate to sing for the film and would want to follow his grandfather's footsteps in the future.
Entertainment
It is pertinent to note that Masaba Gupta stood out with her unique and enchanting look on her special day. Speaking of which, let's decode more about her designer outfit.
Entertainment
Seemingly hinting toward his comeback with Pathaan, Shah Rukh quoted a dialogue from the 1997 film, Gattaca, and wrote, "Gattaca movie "I never saved anything for the swim back" I think life is a bit like that…. Don't come back…try to finish what u started. Just a 57yr olds' advice things."
Entertainment
After unveiling the first teaser of the action-thriller film, Bholaa back in November, makers have now released the second teaser today. Notably, Ajay and the entire team have been keeping the audience intrigued by releasing several character posters from the film at regular intervals.