Bang Baaja Baaraat review: YRF's new web series can give rom-coms a run for their money
Bang Baaja Baaraat, the new web series from YRF's Y-Films, stands apart instantly because of the scale of its production
Relationships have evolved, people have evolved and our consumption of media and entertainment has evolved. It wasn't too long ago that the 'YouTube series' was to TV shows what 'indie film' was to popular mainstream cinema: low budget, technically deficient affairs that won hearts nevertheless, because of soul and intent. Thankfully, while the latest crop of web shows still are strong on content, their growing popularity has ensured that with bigger budgets, web shows can now give their TV screen counterparts a serious run for their money.
Bang Baaja Baaraat, the new web series from YRF's Y-Films, stands apart instantly because of the scale of its production. After watching three episodes from the series in an exclusive media preview, it can be safely said that the series looks sleek, has been treated no less than a mainstream feature film in terms of its look and feel, and it has a bunch of good looking faces that don't lack acting chops either.
But that's just the icing. The cake happens to be the fact that BBB is a frothy, well-written show with generous dollops of cute-sy humour and laugh-out-loud silliness peppered with a rather keen insight of people and relationships.
Bang Baaja Baaraat is a truly contemporary rom-com that doesn't shy away from showing the more risqué aspects of urban relationships. Starting from how the lead pair meets, (swipe right if you think you can guess how,) to the rather explicit bachelorette party that the friends of the bride-to-be throw for her, to a particularly hilarious quasi-incestuous relationship that smacks you in your face; the show straddles the nuanced and the over-the-top surprisingly well.
Thankfully, the internet is yet to come under the purview of full-fledged censorship in India. Which means that sexual intimacy can be shown in 'bolder' ways in a web-only show. BBB doesn't pull its punches when it comes exploring this particular aspect.
Anand Tiwari, of the comic roles from Go Goa Gone and Finding Fanny, has co-written and directed the show, and his confident hand completely takes you by surprise. It is so refreshing to see the narrative designed in such a manner that a pack of condoms is an incidental prop in a love-making scene, and not a device shoved in your face for laughs or to show that you are 'pushing the envelope'.
But perhaps the best thing about the show is the range of loony characters, many of them conforming to stereotypes, but each of them brought to endearing life by a host of credible faces, mouthing particularly outrageous dialogues penned by Sumeet Vyas. (Sumeet, incidentally, is the lead actor in one of the earliest cult web shows, TVF's Permanent Roommates.) Watching the likes of Gajraj Rao, Rajit Kapoor and Shernaz Patel let themselves loose among a bunch of young 'uns is a strange kind of joy in itself.
The other surprise in the show is the lead pair of Ali Fazal and the gorgeous Angira Dhar. Compared to the others, their characters are relatively sane - two young people in love who are trying their best to not let their wedding implode around them. The two young actors really step up to the plate and deliver.
But Bang Baaja Baaraat truly is about the coming of age; of the Indian web series and original audio-visual content on the Internet; of the depiction of urban love and relationships; of the changing definition of clean humour and accepting that even sex can be a part of it, as long as the intent is in the right place.
It's the kind of show that'll best be enjoyed when watched with a bunch of people, because every person is bound to find different things funny. Yes, it is a niche show because there will be a section who'll consider it an attack on 'Indian culture'. But the show is pretty much about celebrating the fact that even the niche that it caters to is now sizeable in number; and that's what eventually makes it worth the bang in its title.
Pradeep Menon is a Mumbai-based writer and filmmaker. He tweets at @pradeep_smenon
Find latest and upcoming tech gadgets online on Tech2 Gadgets. Get technology news, gadgets reviews & ratings. Popular gadgets including laptop, tablet and mobile specifications, features, prices, comparison.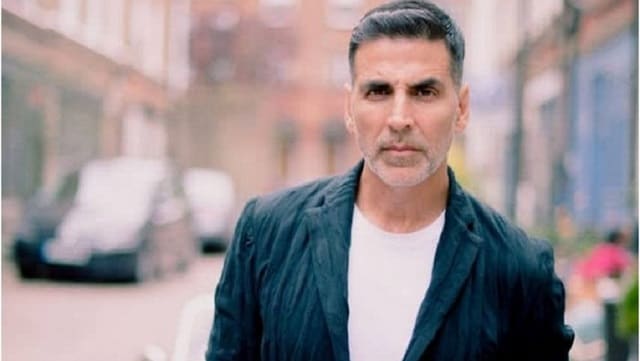 Entertainment
Akshay Kumar, who made his debut with Saugandh in 1991, has multiple upcoming projects.
Entertainment
The Disciple is the first Indian film to play at Venice Film Festival since Mira Nair's Monsoon Wedding