Baahubali 2 box office collections: Tamil Nadu, Kerala register record openings
This, despite the fact that Baahubali 2's release in both states was beset with last-minute crises
On the morning of Friday, 28 April 2017, even as Bahubali 2: The Conclusion (also spelt as Baahubali 2) mania was spreading across the country, there were signs of major trouble in two vital territories — Tamil Nadu and Kerala.
In Tamil Nadu, hundreds of disappointed fans who had queued up outside theatres for early morning shows had to return home after these screenings were summarily cancelled.
As I explained in this Firstpost report, Bahubali 2's producers Arka Media had not issued the mandatory KDM licences to theatres in Tamil Nadu as the local distributor — K Productions' Raja Rajan — had defaulted on his final settlement. Fortunately for fans, a hasty compromise was brokered and shows began in earnest by noon.
Meanwhile, in Kerala too, the going wasn't smooth.
Here, Bahubali 2 opened in 306 screens with early morning shows, and met with a phenomenal response. Long queues of fans — including women and children — were observed outside the theatres, all eager to watch the film first day, first show. However, once again, a showdown between multiplexes and the local distributor Global United Media over terms played spoilsport and there were no shows till late afternoon. The national multiplex players finally relented seeing the phenomenal opening and started screening the film from the matinee slot onwards.
Despite these glitches, both states recorded what are being called "huge" openings for Bahubali 2.
While actual figures will only be available on Saturday, 29 April, even the most conservative estimates are talking about Baahubali 2's opening day box office collections in terms of  a 'tidal wave' or 'tsunami', and quite possibly among the highest India has ever seen.
Baahubali 2: BookMyShow says 3.3 million tickets sold; 12 tickets every second
Baahubali 2 in Tamil Nadu opened across a record 680 screens, the highest-ever screen count for a film in Tamil Nadu. Rakesh Gowthaman  of  Vettri Theatres  in Chrompet, a suburb of Chennai, said, "Baahubali 2 has taken an extraordinary opening, we are sold out till Monday night. It is going to be the best-ever opening of the year so far, bigger than a big-star Tamil film."
Some theatres in Tamil Nadu are trying to squeeze in an early morning show at 4.30 am as the sixth show during the weekend to cash in on the Bahubali 2 craze. The state had already seen unprecedented advance bookings for Baahubali 2 tickets, with most shows being sold out till 2 May (read my report here).
A big plus for Baahubali 2 has been the positive feedback and its appeal for the family audiences. With a three-day weekend coming up (Monday, 1 May, being a public holiday in several places) and the widespread appreciation for SS Rajamouli's visual extravaganza, Baahubali 2 is set to be the first pan-India blockbuster of 2017 the trends indicate.
Also read our updates on Bahubali 2's first day in the theatres, as it unfolded.
Entertainment
Bahubali 2 did not only break records in India, but had a massive box office opening in North America, Australia and New Zealand.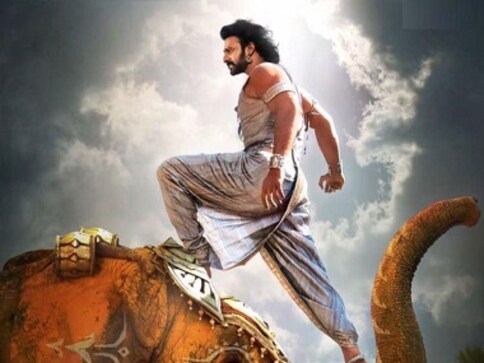 Entertainment
Bahubali 2's worldwide box office collections are being estimated at $100 million. Will it break into the elite club of globally highest earning films, as it starts Week 2 in the theatres?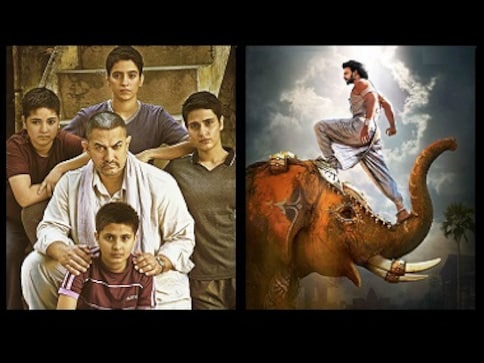 Entertainment
Dangal is very close to toppling Baahubali 2's numbers. It's total box office collections now stand at Rs 1,546 crore, as compared to Baahubali 2's Rs 1,577 crore.