Bahubali 2: The Conclusion touches $100 million mark; now how much higher can it go?
Bahubali 2's worldwide box office collections are being estimated at $100 million. Will it break into the elite club of globally highest earning films, as it starts Week 2 in the theatres?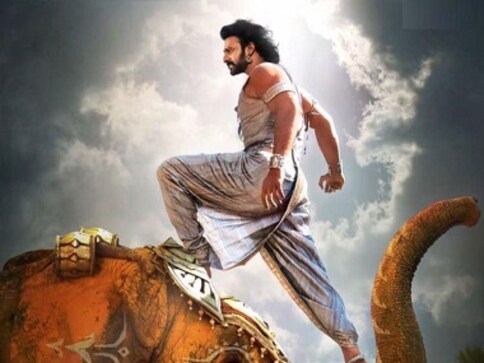 If you've been following the progress of the box office juggernaut that is Baahubali 2: The Conclusion (also spelt as Bahubali 2), then you'll know that within just five days at the theatres, its collections amount to a neat Rs 600 crore.
In reaching this figure, Bahubali 2 has already broken several records for Indian films, and also set some new ones.
As pre-release hype had mounted around part two of SS Rajamouli's magnum opus, it was estimated that The Conclusion would touch Rs 1,000 crore in box office collections — or 10 billion.
And as Bahubali 2 rakes in the moolah, the 10 billion mark seems very much within reach.
Bahubali 2 released across nearly 9,000 screens in India and the world on Friday, 28 April 2017. In some places, it had early previews on Thursday as well.
The film had already registered record advance bookings (tickets in core markets like Hyderabad were sold out till Tuesday, 2 May, as soon as bookings opened) and leading online portal Book My Show had reported 3.3 million ticket sales — 12 tickets every second — over Friday.
The ticket sales were bolstered by the occupancy rates — 90-95 percent at theatres in non-core territories and houseful shows in the target areas of Andhra, Telangana, and sections of Tamil Nadu, Karnataka and Kerala.
And on Saturday, 29 April, after a frenetic round of tallying, it was revealed that Bahubali 2 had made more than Rs 100 crore on its opening day alone.
By doing so, it left films like Dangal (opening collection of approximately Rs 29 crore) and Sultan (Rs 36+ crore collections on day one) far behind. To put things in perspective, just the Hindi dubbed version (Telugu, Tamil and Malayalam are the other versions in theatres) of Bahubali 2 has earned Rs 37 crore (although some reports have pegged this number at Rs 41 crore). This would put it on par with Salman Khan's Prem Ratan Dhan Paayo (Rs 40 crore) but still a little below Shah Rukh Khan's Happy New Year (Rs 44+ crore on opening day).
In terms of overall collections, Bahubali 2 has already left the lifetime collections of its own predecessor in the dust — Baahubali: The Beginning had earned Rs 6.5 billion. As mentioned at the start of this report, Baahubali 2 has made that amount (Rs 6 billion) in its first week at the box office. Unofficial figures are now pitching that total closer to Rs 700 crore.
At present, Bahubali 2 is the Indian film with the third-highest box office collections. PK stands at the top spot with Rs 792 crore, while Dangal is on the number two position with Rs 730 crores. Baahubali: The Beginning is on the fourth spot.  Bajrangi Bhaijaan, Dhoom 3, Sultan, Prem Ratan Dhan Paayo, Chennai Express and 3 Idiots round off the top-10 slots.
Even as it makes waves in India, Bahubali 2's overseas collections too have been noteworthy.
Over its opening weekend, the film trumped the business of Tom Hanks-Emma Watson starrer The Circle. It was among the top-three earners at the US box office, with Fate of the Furious ($19,389,780) the highest earner, followed by How To Be A Latin Lover ($12,018,500) at number two. Bahubali 2's weekend collections in the US stood at $10,138,189.
In US dollars, Bahubali 2's earnings (using the unofficial estimate of Rs 7 billion) roughly translate to $100 million.
Where does that put Rajamouli's epic in global terms?
Avatar (2009) — widely reported as the highest earning film (in Hollywood, and the world) — has box office collections totaling over USD 2 billion (or more precisely, $2,787,965,087). Titanic (1999) and Star Wars: The Force Awakens (2015) round off the two-billion USD club. Harry Potter and the Chamber of Secrets, Ice Age: Continental Drift and The Secret Life of Pets finish the list of top-50 earning films in the word — all with collections in the vicinity of $800 million. This is without adjusting for inflation [click here to check out an inflation-adjusted list].
As of May 2016, around 330 Hollywood films had made more than $100 million in box office collections (this number is likely to have risen by quite a bit over the past year). Snow White and the Seven Dwarves and Gone With The Wind — both from the early 1930s, are the oldest films on that list.
Looking outside of Hollywood, at the British box office, Star Wars: The Force Awakens is the highest-earning film £123 million (little over $150 million) and Skyfall is the second-highest — it clocks in at £103 million (around $132 million).
The Chinese film industry — the biggest in the world after Hollywood — has as its highest earner, a film called The Mermaid, which has taken in over 3.3 billion yuan (a little over $430 million) at the box office.
Japan's top-earning film is Spirited Away (at ¥30 billion in collections, that amounts to a little over $267 million); while South Korea's top-grossing film is Admiral: The Roaring Currents (135 billion South Korean won, that converts to $120 million).
Will Bahubali 2 manage to break into this elite club? As the film kicks off its second week in the theatres, it'll certainly be setting new records before the juggernaut slows down just yet.
Photos
There's a list of a few stars who have overcome these great challenges and have transformed their bodies and themselves for their roles. From Aamir Khan to Vineet Kumar Singh lets take a look at them.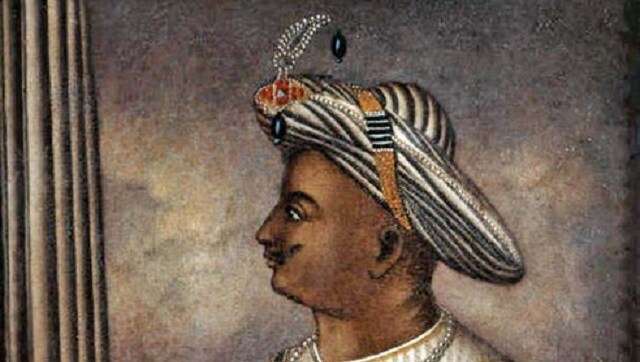 India
Any attempt to project him otherwise, based on obscure historical sources and 'Tipu Sultan's 30 reverential letters to the then Shankaracharya of Sringeri', would be as erroneous as depicting Hitler as a pacifist just because the latter was a vegetarian and loved animals, especially dogs
Entertainment
While the actress was seen cheering, dancing, and clicking photos with the epilepsy warriors at the event, it was certainly a thank-giving gesture from them for Fatima.