BAFTA 2018 highlights: From Daniel Kaluuya-Timothée Chalamet fist-bump to Ridley Scott's acceptance speech
Here are some highlights from the 71st British Academy Film Awards (BAFTA) at the Royal Albert Hall.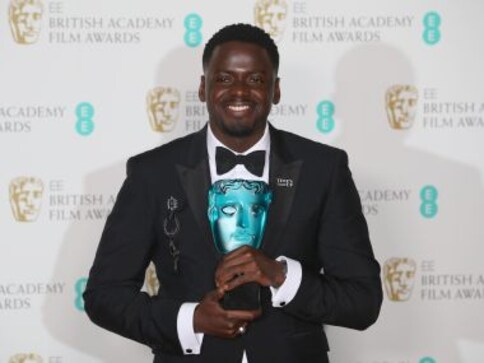 Dark comedy Three Billboards Outside Ebbing, Missouri was the biggest winner at the BAFTA Film Awards, held in London on Sunday, an event which saw the campaign for women's rights in the entertainment industry take centre stage.
Three Billboards won five awards, including best film, best actress for its lead performer Frances McDormand and a supporting actor award for Sam Rockwell.
Writer-director Martin McDonagh also won for the film's original screenplay. The film also won the best British film honours, qualifying on the basis of its creative team and the companies involved in producing it, many of whom were British.
But other than the filmmakers, cast and crew members being honoured, there were plenty of other unforgettable moments and moving speeches at the Royal Albert Hall last night. Here are few of the highlights from the 71st British Academy Film Awards.
Time's up for sexual harassment and abuse
The Time's Up campaign against sexual misconduct was a recurring theme throughout the evening. Many of the female attendees wore black outfits in a gesture of protest. In his acceptance speech, McDonagh expressed the hope that such protests would bring about change.
"Our film is a hopeful one in lots of ways but it's also an angry one, and as we've seen this year, sometimes anger is the only way to get people to listen and to change, so we're thrilled that BAFTA has recognised this," he said.
In addition, many in attendance wore badges citing the campaign against sexual harassment, while honourees and presenters, including Sam Rockwell and British actress Lily James expressed support for the movement. The night's biggest female winner, McDormand, did not join in the protest, saying in her acceptance speech that though she supported the movement, she had "a little trouble with compliance."
British newspaper The Observer had earlier published an open letter calling for sexual harassment and abuse to be stamped out, signed by 190 actresses including British Oscar winners Emma Thompson and Kate Winslet and Oscar nominee Saoirse Ronan.
"This movement is bigger than just a change in our industry alone. This movement is intersectional, with conversations across race, class, community, ability and work environment, to talk about the imbalance of power," said the letter, whose signatories also included Emma Watson, Sophie Okonedo, Olivia Colman and Carey Mulligan.
Daniel Kaluuya gives lovely acceptance speech
Daniel Kaluuya may have missed out on the Best Actor award but the actor won the EE Rising Star award for his performance in Get Out. On his way to the stage, he fist-bumped fellow Rising Star and Call Me By Your Name actor Timothée Chalamet. On his first BAFTA win, the actor gave an emotional speech in which he thanked his mother: "You break all the rules – levels. My mum is the reason, mum, you're the reason why I started, you're the reason why I'm here and you're the reason why I keep going. Love. Peace. Let's get it."
He gave a shout-out to his fellow nominees, saying "Thank you. Tessa (Thompson), Tim (Chalamet), Josh (O'Connor), and Florence (Pugh) … I feel so privileged to be in your guys' company. He also expressed his gratitude to the British arts funding for helping "product of arts of funding" like him.
Gary Oldman remembers Sir Winston Churchill
Gary Oldman won the much-anticipated Best Actor in a Leading Role award for immortalising former British PM Winston Churchill in the World War II drama, Darkest Hour. The actor remembered Churchill on his third BAFTA victory, describing how the British statesman "in those dark uncertain days in 1940 held the line for honour, for integrity and freedom, for his nation and the world". The Joe Wright directorial also won the BAFTA in the Make Up and Hair category.
BAFTAs acknowledge Deakins' talent even if Oscars won't
Blade Runner 2049 won in two segments - Best Cinematography and Best Special Visual Effects. Ace cinematographer Roger Deakins not only won at BAFTA but also the American Society of Cinematographers Award for Outstanding Achievement in Theatrical Releases. He is also nominated at next month's Academy Awards for his work on the film. He has been nominated 13 times for Oscars prior to his nomination this year, but has never won before, giving him more unsuccessful nominations than any other cinematographer in Oscars history.
Ridley Scott roots for teachers in BAFTA Fellowship acceptance speech
Veteran director Ridley Scott, who was honoured with the Fellowship at the 2018 Baftas, gave a shout-out to the teachers, calling the profession "the most important of all". The 80-year-old filmmaker, known for films such as Blade Runner, Gladiator, Alien and Black Hawk Down, among others, said the social issues will be "sorted" if the state of education is taken care of by the authorities. In his acceptance speech for the lifetime achievement award, Scott said, "I've always been a late starter. Years ago when I was 15, my dad was reading my report card and saw that my position in the class was 29th. But the number in the class was 29. I had achieved the distinction of being bottom in the class. dad put his hand on my shoulder and said you know you did the best you can.
Whatever you decide to make do, make sure you love it. Fortunately, I love working with my hands and I was good at two things woodwork and art. "Dad strongly encouraged me to go to art school. College was a revelation. Teaching is the most important of all professions. Sort that out and social problems will get sorted out." The filmmaker quipped as it was his first Bafta in a career-spanning 40 years, "I'm not going to go quietly." Scott called films arguably "the most challenging of all occupations". "Today the explosion of content and social media platform have made this (filmmaking) a far more accessible and democratic art form. It's important to acknowledge that entertainment can be the most powerful form of education," Scott said.
Other memorable moments: Sam Rockwell dedicating his award to his 'pal', the late Alan Rickman, and Jennifer Lawrence's 'rude' comment after BAFTA host and national treasure Joanna Lumley's hyperbolic compliments.
With inputs from agencies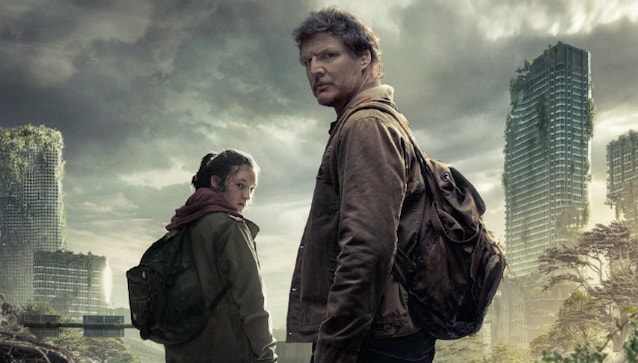 Entertainment
Fortunately, humanity has been saved from Cordyceps as these fungi can't survive in warm-blooded creatures.
Entertainment
With the performances of Bad Bunny and Brandi Carlile, the show took a grand start and as we expect many stalwarts to perform at the most significant musical event, let's check who bags the prominent trophies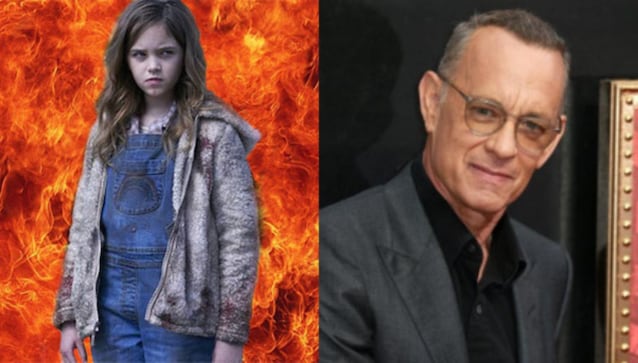 Entertainment
Slamming the film Blonde, the Marilyn Monroe biopic which is flawed but fascinating, with multiple nominations makes no sense.