Badshah reveals his stage name is a nod to Shah Rukh Khan, Twinkle Khanna's 1999 film
Badshah talks about his stage name, his love for Raveena Tandon, the singers he would love to collaborate with, and his fetish for branded shoes.
Neha Dhupia's audio chat show No Filter Neha recently entered its third season and rapper Badshah was a guest on it. In the tête-à-tête that the two had, Badshah opened up about his stage name and the secrets behind it, his upcoming projects, and his love for actress Raveena Tandon.
Badshah, by his own admission, says that when he was thinking of launching himself as an artiste and ruminating on stage names, that is when the film Baadshah released. He thought of keeping that name, and consulted his cousins and best friends on the prospect. Once they burst out laughing at his bizarre idea, Badshah was sure that he would call himself precisely that.
The rapper revealed that Raveena is one of his favourites. "The way she conducts herself, it's so sexy. Like so feminine and so confident," added Badshah.
Talking about the reactions to his creations, Badshah says that his wife is not very fond of them. "She's not a fan of my music at all." adds the rapper.
A visible fan of branded shoes, the rapper confessed that his shoe collection is worth Rs 1.5 crore. Expectantly, it's the one thing that he also loves gifting his loved ones.
Badshah also said that his biggest wish is to collaborate with singer Kumar Sanu. The other artistes that he named were Asha Bhosle and Sunidhi Chauhan, who recently sang a track in his latest album Original Never Ends.
Talking about his project with Karan Johar that never happened, Badshah said that Johar suddenly told him about a part that the rapper was suitable for. Thinking Johar was joking, Badshah readily agreed but later found out that Karan was serious.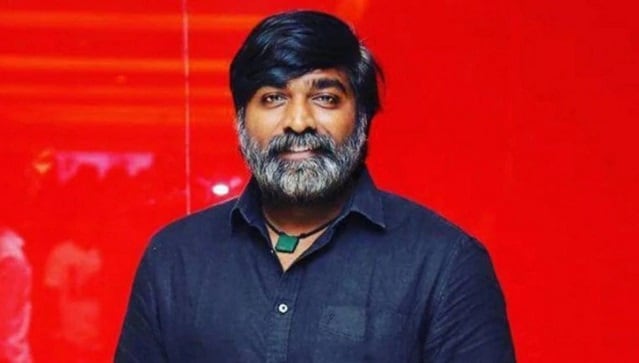 Entertainment
The Tamil superstar has a growing fan following in the Hindi language audience thanks to OTT platforms
Entertainment
People are celebrating the release of Ajith starrer 'Thunivu' not just at the cinema halls but also streets of France by bursting crackers, hooting, lighting smoke bombs, dancing