Baadshaho star Emraan Hashmi: 'I am detached from both success and failure'
In an exclusive interview, Emraan Hashmi talks about working with Milan Luthria and Ajay Devgn in Badshaaho, his unconventional career trajectory and how he prefers Hollywood films.
Emraan Hashmi recently completed 14 years in the film industry.
With an apple in hand, he is all set to start a conversation. So, after 14 years can he call himself an actor as opposed to a star? "That's for the audience to gauge. I feel I have definitely owned a skill set and over the course of 14 years it has become better. The validation didn't come to me in the first few years. There was a certain critique for my films because people saw a side of me being repetitive. But post that I hit a very good phase," he says.
The big shift for Hashmi was Awarapan, which failed to hit the bull's eye, but showed his flair for acting. Jannat and Once Upon A Time In Mumbai followed next, cementing his position and also turning the tide in favour of Emraan. The star was once caught in the image of a 'serial kisser', but with his last few films, that image is slowly being broken.
With Baadshaho, Hashmi returns to work with his Once Upon A Time In Mumbai team. "Milan had shared the story with me when we were shooting for OUATIM. It's about the gold that was seized from the Maharani's palace in Jaigarh during the Emergency. When it was being transported out of the city and taken to Delhi, somewhere along the way amidst the convoy of police and military it disappeared, and no one knew where it went. Milan has given a logical conclusion to Baadshaho with the help of six badass characters."
Baadshaho also marks a new beginning of Emraan's career, almost like rising from a storm. Things came crashing down three years back after his son was detected with Leukemia. The actor admits that it was difficult to keep his sanity. "I could have really destroyed lots of things after getting such news about my own family member. It was the most difficult phase and it's very difficult to describe it to anyone. It could have thrown my career and personal life in shambles. You have to find that solace and hope somehow to keep moving forward and not stay in the past," admits a candid Emraan.
This was also the phase when he delivered duds like Ungli, Mr X, Hamari Adhuri Kahani, Azhar in succession. The failure did upset him after having devoted 100-odd days to each film. So to what extent did the 'success apple cart' get disturbed?
"I have had initial failures in my career but I am thankful to my roots. I started of as a supporting actor, so I have climbed my way up and I have seen some tough times. It might sound clichéd but I am detached from both success and failure," he adds. Emraan believes that his toughness comes from his family where everyone was put through the harshest criticism and was always supposed to excel.
However, the biggest irony of all is that Emraan doesn't watch Bollywood films, he self-admittedly only thrives on Hollywood. So has he started watching Hindi cinema now? "Oh, yes. A bit. It was my PR who instructed me not to say to the media that I don't watch Hindi films. I even said this when I went sat on the couch for Karan's show," he guffaws.
Like a large part of the industry, Emraan, too, worries about films not performing at the box office. "I dread to think what will happen after 20 years. Will people be consuming movies on cinema screens?"
The actor has three projects under his banner upcoming, but he wants to be extremely sure about their scripts before proceeding further. It's certain that Emraan Hashmi has many acts up his sleeves; we'll have to wait and watch.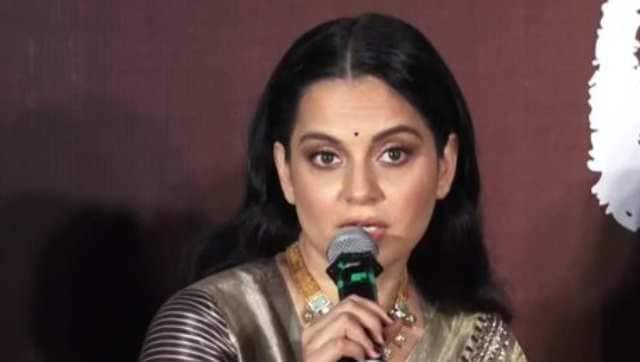 Entertainment
Javed Akhtar had filed a criminal complaint against Kangana Ranaut in November 2020 before the magistrate for allegedly making defamatory and baseless comments against him in television interviews.
Entertainment
As Priyadarshan returns to Bollywood after a hiatus of eight years with Hungama 2, a look at his popular Hindi comedy films.
Entertainment
Shilpa Shetty says she refused offers of scripts about hard-hitting subjects and heroine-centric plots, as they lacked commercial value.