Backstreet Boys' Nick Carter accused of rape by former pop star Melissa Schuman
Schuman claims Nick Carter's assault had left her 'broken' and 'traumatised', so she eventually quit the music industry.
Melissa Schuman, a former member of the all-girl pop group Dream, has alleged that Backstreet Boys' Nick Carter raped her in 2002.
In a detailed blog post, Schuman claims Carter invited her to his house for a "casual hangout". But he then took her to the bathroom where he forcibly performed oral sex on her despite asking him repeatedly to stop. She felt "scared" and "trapped" but the boy band star demanded she reciprocate.
The pair had apparently met after their managers suggested they should date. At the time of the alleged assault, Schuman says she was 18 while Carter was 22.
Schuman claims the ordeal had left her "broken" and "traumatised", so she eventually quit the music industry. She wrote: "I was broken. I was tired. I was traumatized. I told my therapist. I told my family. I told my friends. I have a plethora of people who can attest that I eventually became open vocal about my experience, I've just never had the platform to come out publicly."
Carter becomes the latest male celebrity to be felled by sex abuse allegations, following producer Harvey Weinstein, producer-director Brett Ratner, writer-director James Toback, actor Kevin Spacey and comedian Louis CK among others.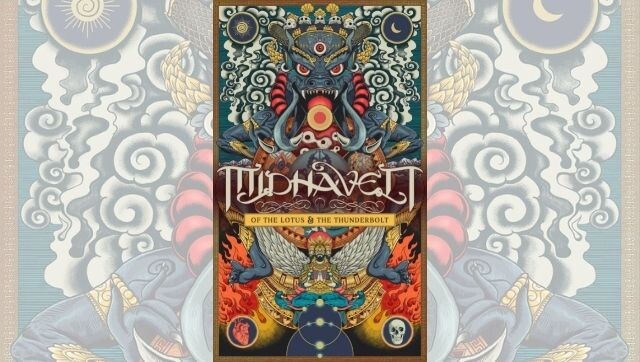 Arts & Culture
This notion of time being infinite and circular, of everything repeating itself, is the core concept around which the metallers have built their latest album Of The Lotus & The Thunderbolt, using music to explore their curiosity.
Entertainment
At times, Schmigadoon! can feel like a Simpsons parody that outgrew its segment, or a classic movie butchered in order to insert commercial breaks. Luckily, it's also too fun for most of that to matter.
Arts & Culture
What would be an ethnographer's delight, the socio-cultural history that On that Note explores is not projected deliberately. It lurks in every incident Sanjay Subrahmanyan narrates and every note he sings, but is never spelt out.