Baba Sehgal's Hindi version of 'Despacito' is so wacky it's actually good: Watch
Baba Sehgal's once again unleashes his creativity in the Hindi cover of Justin Bieber, Luis Fonsi, Daddy Yankee's chartbuster 'Despacito'.
Baba Sehgal's music is what you need to get through a sluggish weekday. After 'O Ellen! Share Some Watermelon' and 'Khisko In San Francisco' the singer has dropped another single. This one's a short cover of Justin Bieber, Luis Fonsi, Daddy Yankee's chartbuster 'Despacito'. What's different about the cover is that it is in Hindi, and Baba in his signature style, has written the wackiest lyrics.
The pop-star went live from his Facebook account and sang the song with some special effects enhancing the eccentricity.
The lyrics of the song are basically about a guy persuading a girl to be with him, not break his heart and in exchange, he promises to take her out for a burrito.
Towards the end, the singer strings together some random words like 'Mr Chroma', 'Barcelona', 'Kamal Wasan' etc, and makes them into a rap. Why? Because he is Baba Sehgal and he can make anything sound good.
Here are a few lines from the chorus which only prove that Baba is gold:
Promise karta hoon ki chalenge burrito
Baad mei party karne chalenge in Tito
Baat meri maanja gaadi mei tum seat-o
Watch the whole song here: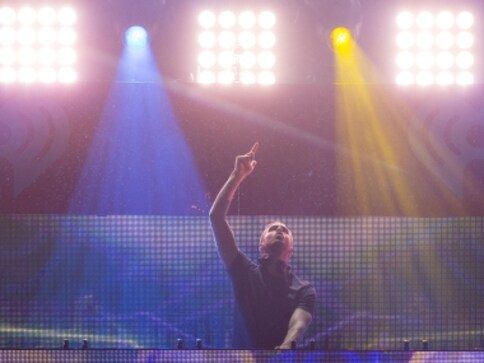 Entertainment
We are now 11 months into 2018 and nothing else has come close to the success of 'Despacito' or 'Shape of You'. What this year has shown instead is the strong genre preferences in various parts of the world.
Entertainment
Baba Sehgal's song goes, "Everybody Bolein Trump Pam Pam Pam Pam Pam".
Entertainment
IHeartMedia announced on Wednesday that Fonsi and Yankee scored seven nominations each, including song of the year for the tune's version with Justin Bieber.