Baahubali 2: Will Telugu cinema capitalise on crossover success of Rajamouli's epic?
Bahubali 2 is Tollywood's Crouching Tiger, Hidden Dragon moment
Baahubali 2: The Conclusion (also spelt as Bahubali 2) is a game changer. Bahubali 2 is India's Star Wars. Bahubali 2 has brought in a paradigm shift in Indian cinema. Bahubali 2 has changed the way we understand Indian movies. All this, and a lot more has been said by many while talking about the success of Bahubali 2 across India. More than anything, the film has brought back crowd in droves to theatres and when you hear reports that people, some of whom haven't watched films on a big screen for over 20 years, are flocking to theatres, you know why distributors and theatre owners in particular are so thrilled with the Baahubali phenomenon.
In the past few days leading up to Bahubali 2's release, there's been a lot of buzz about how filmmakers in Hyderabad and Chennai are pushing the envelope, and that the real action is happening down South. While the excitement about an epic drama like Bahubali 2 is quite evident, the buzz surrounding the film has put the spotlight on Telugu cinema.
Bahubali 2 was Tollywood's Crouching Tiger, Hidden Dragon moment. In 2000, when Ang Lee's Crouching Tiger, Hidden Dragon released in theatres, it renewed Hollywood's interest in Asian cinema and propelled Ang Lee's career to new heights. Something similar could happen with Bahubali 2's success for Telugu cinema.
Until Baahubali: The Beginning released, there were reasonable doubts about the reach for dubbed films in North India, even though TV channels like SET MAX had been making the most out of dubbed content for a while now. Most of the Telugu and Tamil actors are quite familiar in the hinterlands of North India, thanks to these dubbed films, but nobody knew the extent to which a Telugu film dubbed in Hindi might work at the box-office. Now that all those doubts have been vanquished without a shadow of doubt, several Telugu filmmakers would want to leapfrog into new territories, just like Bahubali 2 did, with renewed interest.
Already, rumours are abuzz that Mahesh Babu starrer Spyder, directed by AR Murugadoss, has got a good price for the theatrical rights in North India, and it's said to be one of the best deals in recent times. Then, there's Prabhas' next film Saaho, a spy drama to be directed by Sujeeth, which will be released in Hindi in 2018. This could be just tip of the iceberg, if this interest in Telugu films sustains for a while.
Language has always been one of the biggest barriers for filmmakers in South India and despite several attempts in the past, the reach for dubbed content in Hindi market has been limited. A case in point being Shankar-Rajinikanth's heavyweight Robo (Enthiran) which released in 2010. The film earned Rs 22 crores nett at the box-office and that was a record for nearly five years, until Baahubali: The Beginning landed in theatres.
So far, SS Rajamouli has been an exception among Telugu filmmakers, who have found universal acceptance across the country. But there are plenty of lessons to be learnt from the success of the epic drama. Rajamouli's success lies in his ability to deliver an engaging film, irrespective of the genre, and the universal appeal of his films is the icing on the cake.
Perhaps, there might not be another Telugu film which will reach the bar, at the box-office, set by Bahubali 2 in near future, but it has already shattered the myth that dubbed film won't give Hindi films a run for their money. By bridging the North-South divide, the film has cleared the way for other directors and top stars to venture into the Hindi market, which has been a mystery for a long time now. Although Tollywood's recent attempts to crack the Hindi market with films like Sardaar Gabbar Singh and Ghazi, which collected Rs 16 crores nett in Hindi, haven't been fruitful, there's no reason why Telugu filmmakers should give up. "Every filmmaker dreams of reaching out to a wider audience through his films and I'm no different," SS Rajamouli said recently.
While actors like Salman Khan and Akshay Kumar have been part of remakes, which were originally made in Telugu and Tamil, the recent success of South Indian films, with subtitles, in key cities like Mumbai, Pune and Delhi has come as a ray of hope that a good film will reach out to a wider audience. On top of it, the demand for the remake rights of Telugu films has been steady with films like Kshanam and Pellichoopulu hogging the limelight last year.
The influx of new talent, especially actresses, musicians and other technicians, from Bollywood to Telugu cinema has become a norm. Perhaps, it's time to look at the other side and take Telugu cinema to Bollywood. You might fail few times, but it doesn't hurt to dream big.
Find latest and upcoming tech gadgets online on Tech2 Gadgets. Get technology news, gadgets reviews & ratings. Popular gadgets including laptop, tablet and mobile specifications, features, prices, comparison.
Entertainment
"It was a regrettable and a completely unintentional oversight," Richa Chadha clarifies following the backlash that Madam Chief Minister's initial poster received
Entertainment
Rajeev Masand's "thriving establishment in the industry" and "commendable professional experience will leverage strategic thinking," DCA said in its statement.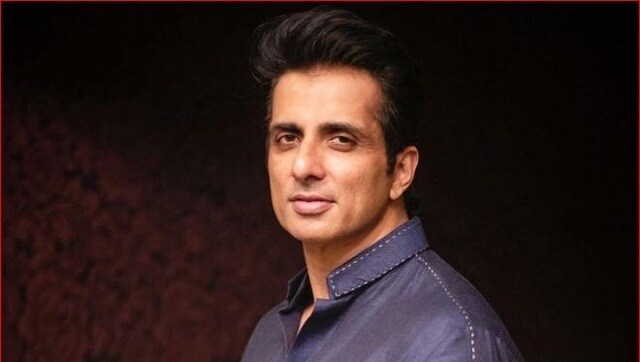 Entertainment
Sonu Sood challenges Bombay High Court order that dismissed his appeal against BMC's notice over alleged illegal construction at his residential building in Mumbai''s Juhu area.