Baahubali 2: SS Rajamouli presents Karan Johar with the famous Katappa sword
The director who was present at the trailer launch Baahubali 2, along with Karan Johar, Prabhas, Rana Daggubati among others, told the media: 'We are going to continue the world of Baahubali.'
Mumbai: Iconic film director of the magnum opus of the year Baahubali: The Conclusion S.S. Rajamouli has presented the famous Katappa's sword to filmmaker Karan Johar as a token of his association with the Baahubali franchise.
The makers of the film put together an extravagant experience for the audience as they showcased the trailer at a multiplex here. The film director also put on display the sword that was used to kill Baahubali.
The trailer launch was graced by lead actor Prabhas, Rana Daggubati, producers Shobu Yarlagadda and Prasad Devineni along with Rajamouli and Karan Johar.
As the audience is eagerly waiting to watch the much awaited magnum opus of the year, Baahubali: The Conclusion, director S. Rajamouli said though the story ends with the second part of the film, the world of Baahubali will be continued in various mediums like comics, novel, virtual reality films etc.
The director who was present at the trailer launch of the film, along with Karan Johar, Prabhas, Rana Daggubati among others, told the media: "We are going to continue the world of Baahubaali in different mediums like comics, novel, virtual reality films etc. so that the fans can enjoy stories."
Though this is the second instalment of the film, its not a sequel of the earlier one but just the continuation to conclude the story.
"We just split the story into two films because the story was big (length wise). It was not the idea to start a franchise. The story should have the power to drive us to create a market, it shouldn't be the other way round. If we will go for a sequel or create a franchise without a good story, it will not last longer."
Considering the fact that there were a huge number of trolls on social media regarding the question, "Why Katappa killed Baahubali", when asked if the director felt bad about that or was under pressure to deliver better in this upcoming film, Rajamouli replied: "I believe the number of trolls you are getting on your film is directly proportionate to the number of audience which got affected by your films. People are talking, waiting for the next one, it is all creating a buzz, it means it has created an impact on them. I took it sportingly."
Directed by S.S. Rajamauli, starring Prabhas, Anushka Shetty, Rana Daggubati, the film Baahubali: The Conclusion will be releasing on April 28.
Entertainment
KK Senthil Kumar, one of the leading cinematographers in India, talks about making of Baahubali 2, his equation with SS Rajamouli, and why every film poses a new challenge for him.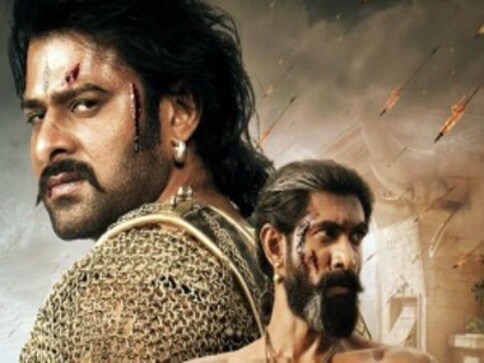 Entertainment
Baahubali 2's box-office success has inspired producer Shobu Yarlagadda and SS Rajamouli to spring into action.
Entertainment
Baahubali 2: The Conclusion has broken the record of Salman Khan's Sultan that release in over 4,300 screens last year.