Baahubali 2 morning screenings cancelled in Tamil Nadu as distributor defaults on payment
Baahubali 2's opening day collections in Tamil Nadu will be badly affected as a result of these cancellations
Friday, 28 April 2017, 9 am.
SS Rajamouli's epic Baahubali 2: The Conclusion theatrical screenings have started all over the world, including in the US, where paid premieres are being held. But not yet in Tamil Nadu.
The reason? Baahubali 2 producers Arka Media have not issued he mandatory KDM licences to theatres in the state as the local distributor — K Productions' Raja Rajan — has defaulted on his final settlement.
Baahubali 2 Movie Review: SS Rajamouli's epic drama evokes a sense of wonder
Shows planned for as early as 4 am on Friday in the Chennai suburbs of Tambaram (Vidya Theatre), Poonamalee Sundar and Porur GK had been cancelled. Huge crowds which had gathered early in the morning to catch the fist screenings of Baahubali 2, had to go back disappointed. Early morning show ticket rates were being sold at Rs 500, to take advantage of the FDFS (first day first show) craze.
Meanwhile the Tamil Nadu distributor of the film Raja Rajan is in Hyderabad, trying to sort the issue out. As per trade sources, he is waiting for banks to start their business day, after which he hpes to get some funds from his overseas partners and settle the issue. Rajan had initially also got the overseas rights of Baahubali 2.
In Tamil Nadu, however, there is seething rage among fans and theatre owners. It is not the first time a big film release has run into trouble, but Rajan's handling of he situation has caused a huge loss to the trade. The first day collections are going to be badly affected with a large number of shows getting cancelled.
Follow updates through the day here:
Baahubali 2 LIVE updates: First show in Tamil Nadu at 11:30 am; minute-long interval only
India
Tamil Nadu HSC (+2) Result 2021 Updates: Students who are not satisfied with their results can appear for a special examination if the situation improves during September or October, said the state education minister Anbil Mahesh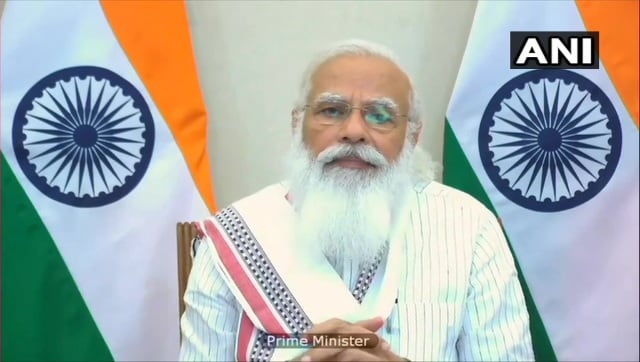 India
During an interaction with CMs of Tamil Nadu, Andhra Pradesh, Karnataka, Odisha, Maharashtra and Kerala, Modi said that 80% of the new COVID cases last week were from these states
India
The typographical error had led the trial court judge to treat the semen found in the genitals of the child as semmann, which was not uncommon on a child playing on the floor outside a house.