Baaghi 2's Ek Do Teen is a collaborative effort; backlash to the song isn't just Jacqueline Fernandez's burden to bear
Ek Do Teen is a collaborative effort; the backlash isn't just Jacqueline Fernandez's burden to bear.
When the news of Bollywood actress Jacqueline Fernandez dancing to a revamped version of 'Ek Do Teen' surfaced on social media, there was a mix bag of responses. While many rejoiced at the idea of seeing Fernandez doing a Madhuri Dixit song, there were also many who were apprehensive about the remix (because don't we have too many of those, anyway?).
As it turns out, the remix version is a complete disaster: be it the distasteful choreography, the visuals or the overall marring effect, the Baaghi 2 track falls flat on its face.
Also read: Baaghi 2's Ek Do Teen is latest in the long list of classic songs that Bollywood has ruined
Post its release, there was an out-pour of caustic remarks over the song. But a major share of social media bashing and trolling was directed towards Fernandez. And therein lies the problem — in the garb of criticising the song, Fernandez was slut-shamed, and ill-intended remarks were hurled at the Race 3 actress.
Many on social media called this song a tipping point for all the furore around the unnecessary remix trend to resurface in Bollywood. Fernandez had earlier said that 'Ek Do Teen' was her 'tribute' to Dixit and she doesn't mean at all to match up to the Bollywood dance diva.
As damage control, Salman Khan took to Twitter and congratulated Fernandez for her attempt.
Loved d song, Jackie has done full justice 2 d legendary moves of Saroj khan difficult to match Madhuri. Nice 2 see Varun n Jackie to our songs makes us proud n keeps d songs alive n fans listening, dancing n having a blast. Makes me proud . Enjoy Karo !https://t.co/qQ6nfnSAD1

— Salman Khan (@BeingSalmanKhan) March 21, 2018
In an interview with India TV, Baaghi 2 star Tiger Shroff (who himself is a gifted dancer) said, "When you touch a remake, you are bound to get mixed reactions. Over here the only idea behind 'Ek Do Teen' was to pay tribute to the legend like Madhuri ma'am. Nobody can match up to her. Let's put that out there and make it clear. That being said, I think Jacqueline worked very hard and did a good job on her part. Ganesh Acharya did a great job choreographing."
But social media was having none of these clarifications. Here are some tweets over the song: 
Baghi 2's ek do teen is such a huge let down, don't know y they ever thought of touching it, Sridevi madhuri etc, their songs are untouchable, Jacqueline is always OTT with expressions but here she crossed her own boundaries. Song was simply women objectification.. — Anks (@akankshaAnks) March 19, 2018
What a disgusting remake of iconic song "Ek do teen". And to make it worst Jacqueline Fernandez who looks like sheman now dancing on it! #Ekdoteen #worstsongof2018

— loudspeaker (@farida_sham) March 20, 2018
Madhuri Dixit's 'Ek-Do-Teen' was epitome of elegance, Her flawless dancing skills & unmatchable expressions were the soul of that song. There was no need of giving that song to Jacqueline Fernandez, it is totally unfair to her skills & our sense organs. — Bhaiyyaji (@bhaiyyajispeaks) March 19, 2018
Jacqueline Fernandez should be sent back to Sri Lanka with immediate effect for disrespecting Madhuri Dixit in Ek do teen song. — Sunil- The Cricketer (@1sInto2s) March 19, 2018
Let's deconstruct this scenario: there has been a much-heated debate on Bollywood remixes of old classics. While some feel, by revamping an old song we make it relevant to the current generation, there are some who consider rehashing a successful creative masterpiece a sacrilegious act.
It isn't that there have not been decent remixes in the past; whether they were good or not is entirely subjective. 'The Humma Song' from Ok Jaanu, or 'Tamma Tamma' from Badrinath Ki Dulhania are recent examples of a job well done. They were bonafide attempts to recapture the magic around the original song by also adding some contemporary elements. Kareena Kapoor's 'Yeh Mera Dil' from Don, Vidya Balan's 'Hawa Hawai' from Tumhari Sulu or even Varun Dhawan in Judwaa 2 songs 'Tan Tana Tan', 'Oonchi Hain Building' all managed to get a largely positive buzz. These songs have been chartbusters, regardless of being trolled at the same time.
In the past, Urmila Matondkar had also attempted Helen's 'Mehbooba' from Sholay, in RGV's Ram Gopal Varma ki Aag. But in that case people raised their disappointment not at the actress but at the director.
And so, in Ek Do Teen's case, why have we suddenly forgotten the other 'culprits'?
We need to remember, when an actor signs up for a song (an item number especially), the outcome of the song doesn't and shouldn't be wholly burdened on that actor. The whole product is a creative collaboration among choreographer(s), music composer(s), singer(s) and of course the actor. So if it works, it is a thumbs up to all; and if it doesn't it is a thumbs down to all.
It was reported that the Baaghi 2 song had three choreographers on board: Director Ahmed Khan, Ganesh Acharya (who was incidentally one of the dancers behind Madhuri in the Tezaab song) and Bollywood veteran Saroj Khan (who won the Filmfare Award for choreographing the original song that launched a many careers, especially Madhuri's). Ahmed Khan, who is helming Baaghi 2 is himself a renowned choreographer; the production house under Sajid Nadiadwala is a huge name; and so this begs the question: why are they being spared, if brickbats are the need of the hour?
A star of Fernandez's stature does have full agency to walk out of this collaboration, if there's an inkling of the collaboration going awry. But, when it's business, it's all about making money — aesthetics, morality and ethics take a back seat.
Does that mean we stop expressing our disappointment over these blasphemous creative endeavours? Of course not. That's our constitutional right; we can only hope that the rising voices set an alarming call to the 'creative' masters to just 'think' before making the leap. But in the meantime, let's direct our ire in the right direction. Ek Do Teen is a collaborative effort, and not just Jacqueline Fernandez's burden to bear.
Entertainment
After shattering records with massive critical acclaim back in 2001, Zee Studios is back with the most anticipated sequel of 'Gadar 2,' that redefined patriotism, love and passion in Bollywood!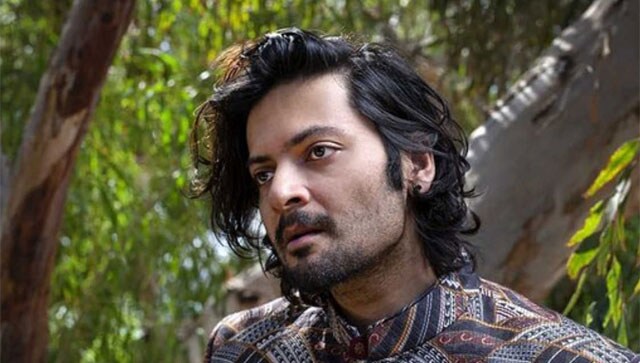 Entertainment
The film was shot during the small respite of time of covid lockdowns in late 2020 and is currently in post production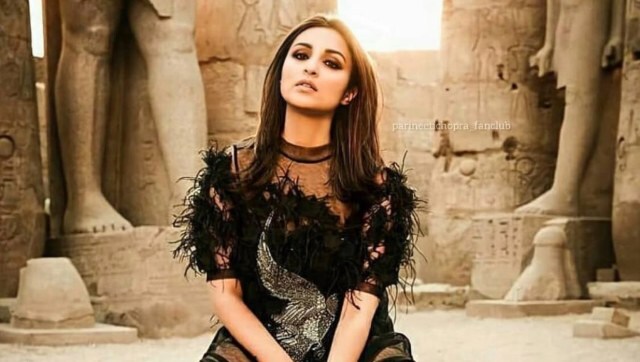 Entertainment
arineeti took to social media to share the happy news.