Baadshaho movie review: This Ajay, Emraan starrer is full of glib one-liners, needless bravado
The team of writer Rajat Aroraa and director Milan Luthria present their trademark brand of glib one-liners and needlessly pumped up bravado in Baadshaho.
The team of writer Rajat Aroraa and director Milan Luthria – who partnered on The Dirty Picture and Once Upon A Time in Mumbaai – present their trademark brand of glib one-liners and needlessly pumped up bravado in Baadshaho, an action thriller.
Set in the sandy state of Rajasthan, most of the action unfolds in 1975, during the Emergency. A controversial and corrupt political leader called Sanjeev (played by Priyanshu Chatterjee), whose resemblance to Sanjay Gandhi is perhaps no coincidence, has a Rajasthani royal in his crosshairs.
Gitanjali Devi's (Ileana D'cruz) privy purse becomes the target of the powers that be. "This time it's personal," says a balding, bespectacled hedonistic Sanjeev.
But Gitanjali is not as soft as the chiffon saris she wears or as delicate as her jewellery. Her ancestral wealth grabbed by the authorities, from inside a jail cell she masterminds and manipulates to get it back.
It helps that Gitanjali's has fine-tuned the art of playing damsel in distress in Baadshaho, appealing to the macho Indian male's need to play protector.
One such is Bhawani Singh (Ajay Devgn) who has sworn lifelong loyalty to the royal house. He cobbles together a team to pull off a heist and return the lost bounty to Gitanjali.
Enter Guruji (Sanjay Mishra); a drunk who is also a highly skilled lock picker, Daliya (Emraan Hashmi), who is a fast talker with poor dress sense, but vast knowledge of the terrain; and there's Gitanjali's sidekick, Sanjana (Esha Gupta), who brings no real skill except to channel Parveen Babi by looking good in bellbottoms and fitted blouses.
Their mission is to steal a state-of-the-art armoured vehicle from the army which is under the escort of officer Seher Singh (Vidyut Jammwal), whose introductory scene has him sitting topless in a train! Props for male objectification!
Thereafter Jammwal keeps his shirt on as he parkours through Jodhpur, declares that he is a "man of rich taste" and takes on Bhawani's motley crew.
Devgn is consistently one-pitch: intense. But he's supported solidly by the on-point Mishra and the likeable Hashmi, who does well with the Rajasthani accent. D'Cruz looks the part and brings in some effort to add shades to a character whose motivations remain unsubstantiated.
The screenplay of Baadshaho is unduly non-linear and includes indulgent scenes like one of police torture. Baadshaho's finale unfolds in a sandstorm and is the one scene that is visually arresting, though the story loses itself somewhere within the vortex.
Entertainment
Zachary Levi's Shazam! Fury of the Gods keeps its heart and humour intact to make the superhero sequel a fun watch.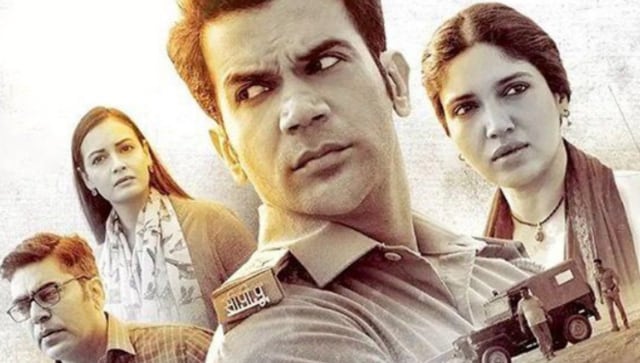 Entertainment
Anubhav Sinha's account of migrant workers' en masse return to their villages at the start of the pandemic is a basket of courage and convolutions in the writing of social divisions in the midst of a tragedy.
Entertainment
Shekhar Kapur's rom-com What's Love Got To Do With It? is a vibrant film which revolves around the concept of arranged marriage.