Aziz Ansari and the problem with 'male feminists': It's time to look beyond labels and pins on tuxedos
Regardless of whether what Aziz Ansari did was illegal or not, let this be a warning to women: we can't trust men based solely on their word or the labels they give themselves.
A few days ago, we were celebrating girl power at the Golden Globes. Women wore black in support of the Time's Up Movement, shows like The Handmaid's Tale and Big Little Lies won big and in an arousing speech Oprah Winfrey promised 'a new day is on the horizon' when 'nobody ever has to say #MeToo again'.
Among the winners of the night was Aziz Ansari – the first Asian American actor to win in the Best Actor in a Television Series Musical or Comedy category. On his Ermenegildo Zegna tuxedo, Ansari wore the Time's Up pin in solidarity with victims of sexual assault and harassment.
Since Ansari catapulted to fame as Tom Haverford, the universally loved serial entrepreneur on Parks And Recreation, he has been an ardent campaigner for feminism. His smart and funny stand-up sets and interviews have addressed feminism, misogyny, dating and sex; Ansari even co-wrote Modern Romance, a bestseller that attempted to decode romance in the 'swipe right' era. Refinery29 even called him a 'certified woke bae' in 2016.
And, yet here we are – reading about an anonymous Brooklyn-based photographer who's accused actor and comedian Aziz Ansari of pressuring her into sex. In an article titled 'I went on a date with Aziz Ansari. It turned into the worst night of my life', the 23-year-old woman named 'Grace' claimed that Ansari ignored her discomfort and assaulted her at his apartment after their first date.
Since the article was published a couple of days ago, the Internet has been split between those who believe the encounter was an assault, and others who called it a bad date that ended with bad, regrettable sex. Regardless of which side of the debate you support, there is no doubt Ansari is not the feminist he claimed to be.
There's a brand new species of men – the woke misogynist. He is the 'enlightened' guy who talks about gender equality and consent, calls himself a feminist and has read feminist literature. But behind closed doors, he also belittles, harasses, and sexually assaults women. These are the men who behind the mask of being an ally in the movement towards equality turn out to be your everyday garden-variety creeps.
On his date with 'Grace', there is no doubt that Ansari overstepped boundaries.
He kissed, groped and aggressively coerced 'Grace' into sex while completely ignoring her "verbal and non-verbal" cues that she was uncomfortable. Ansari didn't act like the sensitive, enlightened man he has presented himself to be. All these years, he might have distanced himself from the culture that perpetuates female subjugation but by repeatedly ignoring what 'Grace' wanted that evening, he's undermined everything he had said in the past.
Ansari has joined a long list of famous and not-so-famous woke misogynists who have outed themselves. Harvey Weinstein, who funded a gender studies professorship in Gloria Steinnem's name has been accused by multiple women of sexual assault; Louis CK didn't deny allegation of forcing women to watch him masturbate; Buffy the Vampire Slayer's creator Joss Whedon's ex-wife accused him of 'preaching feminist ideals' while carrying on affairs with actresses on his sets; a self-described 'champion of women' US Senator Al Franken was accused of groping multiple women; a woman alleged that Rupert Myers, a well-known British feminist writer, sexually assaulted her outside a bar; and, tech CEO Dan Rosensweig, a partner in Sheryl Sandberg's Lean in campaign bragged about his porn collection in a work meeting and said he might let a female CEO join his board "because she's hot."
Regardless of whether what Ansari did was illegal or not, let this be a warning to women: we can't trust men based solely on their word or the labels they give themselves. Many have profited off of women's bodies and coerced them into silence while calling themselves feminists. Maybe it's time to look beyond labels and pins on tuxedos. Men's actions, more than just their words, have to prove that they are feminists and, perhaps only then, are they worth our trust.
Entertainment
In The Power of the Dog, director Jane Campion finds that rare, lyrical way to suppress everything the western genre obviates without losing its harsh, exterior coating.
Entertainment
The Matrix Resurrections is set to release on 22 December. Directed by Lana Wachowski, the film also has Jada Pinkett Smith reprising her role of Niobe. Christina Ricci, Jessica Henwick, Jonathan Groff and Neil Patrick Harris will be new additions to the cast.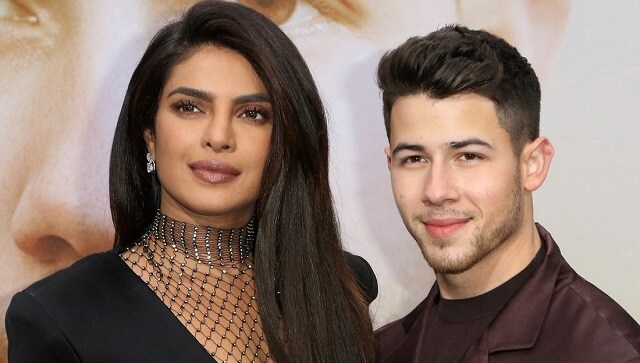 Entertainment
Netflix's new special The Jonas Brothers Family Roast saw Priyanka Chopra taking an aim at Nick Jonas.