Avengers: Endgame — The mysterious teenager in film's closing scene is Harley Keener from Iron Man 3
The mysterious kid in the Avengers: Endgame climax is the boy who helped Tony Stark restart his suit in Iron Man 3.
Disclaimer: The following article contains major spoilers from Avengers: Endgame
For our full coverage on Avengers: Endgame, check here. 
Avengers: Endgame brought to a close the Avengers saga, and gave a definite end (death) to two of the most loved characters of the Marvel Cinematic Universe — Black Widow (Scarlett Johansson) and Iron Man (Robert Downey Jr).
While the film may have knit a satisfactory, holistic conclusion for its major characters, it has also left a strewn Easter eggs for the audiences to discover.
During the closing funeral scenes of the movie, as the surviving Avengers assemble to pay their last respects to Tony Stark, the camera briefly slides over a mysterious face.
The familiar-but-cannot-exactly-place-him teenager at Stark's funeral is Harley Keener, the kid who helped Tony to fix his damaged iron- suit in Iron Man 3, IGN has reported.
Both the versions of Keener have been played by actor Ty Simpkins.
In the final act of Endgame, in order to save humanity from the threat of extinction, Iron Man snaps his fingers while wearing the Infinity Stones. Although he is able to obliterate Thanos and his army once and for all, the overbearing power of the stones ultimately kills him.
Find latest and upcoming tech gadgets online on Tech2 Gadgets. Get technology news, gadgets reviews & ratings. Popular gadgets including laptop, tablet and mobile specifications, features, prices, comparison.
Entertainment
The new teaser of Disney Pixar's Soul introduces the main character, Joe voiced by Jamie Foxx, as a middle school band teacher
Entertainment
Anthony Mackie dives deep into Marvel Studios' 'racist' practices when it comes to hiring a crew in their movies while citing 'Black Panther'.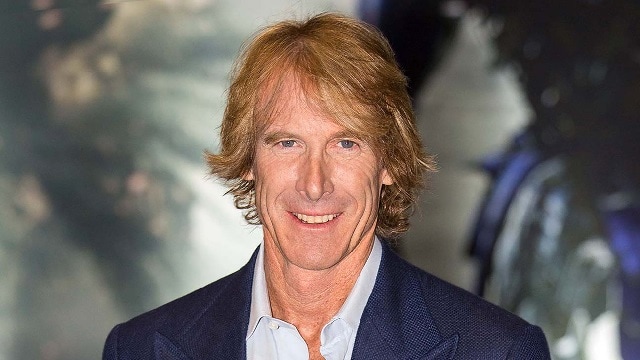 Entertainment
"We worked out the safety issues months ago," Michael Bay said about tackling the coronavirus outbreak on his set