Avengers: Endgame — Mark Ruffalo pokes fun at his propensity to reveal spoilers
Marvel Studios had taken strict measures to protect details of Avengers: Endgame from leaking before its release.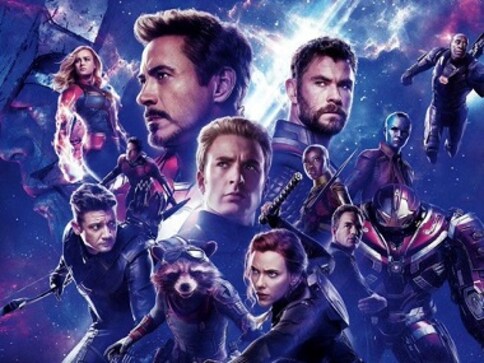 Avengers: Endgame, which marks the end of  Phase 3 of Marvel Cinematic Universe, recently hit cinemas worldwide. Marvel Studios and now the fans, who had the opportunity to watch the film on the day of the release have tried their level best to avoid possible spoilers. The makers had also managed to keep the plot under wraps, especially from actors Mark Ruffalo and Tom Holland.
Ruffalo recently took to Twitter and said that now that the film is out, everyone can enjoy it without the fear of him spoiling it.
Now that #AvengersEndgame is out in the world, you all can finally live without the fear of me spoiling it 🙈@brielarson @RobertDowneyJr @TessaThompson_x @Renner4Real pic.twitter.com/qBJL7lTkfZ

— Mark Ruffalo (@MarkRuffalo) April 26, 2019
I can't stop telling you guys how excited I am for you to see #AvengersEndgame. We wouldn't be here without all of you. THANK YOU 💚 Don't forget to bring your tissues (and diapers) to the theaters today. And remember: #DontSpoilTheEndgame. pic.twitter.com/iYF1SltHRS — Mark Ruffalo (@MarkRuffalo) April 26, 2019
Robert Downey Jr, who plays Iron Man also shared a meme featuring Spider Man and poked fun at Holland for his tendency to spill the beans on films' plots on multiple occasions. In the past, the actor has revealed the title of Spider-Man: Homecoming 2 and also a poster of Infinity War, which was meant to be "confidential". In a press interaction, Joe Russo had said that Holland was never given the entire script of Endgame fearing that he may accidentally drop a spoiler or two.
Is this a shot of @TomHolland1996 trying to keep himself from spilling the Endgame beans? pic.twitter.com/6JahPDXHNw

— Robert Downey Jr (@RobertDowneyJr) April 26, 2019
Find latest and upcoming tech gadgets online on Tech2 Gadgets. Get technology news, gadgets reviews & ratings. Popular gadgets including laptop, tablet and mobile specifications, features, prices, comparison.
Entertainment
Naya Rivera's family released a statement honouring her "everlasting legacy and magnetic spirit."
Entertainment
The US judge said the settlement would be 'unfair' to women who Harvey Weinstein raped or sexually abused, because it treats them no different from women who had merely met him.
Entertainment
Naya Rivera's son told investigators that his mother boosted him back on to the deck of their rented boat before she drowned.