Avengers: Endgame leaked footage makes fans abandon social media ahead of the film release
Russo Brothers also wrote a letter, posted on their Twitter account, requesting Avengers: Endgame fans to not give out spoilers when they watch the film.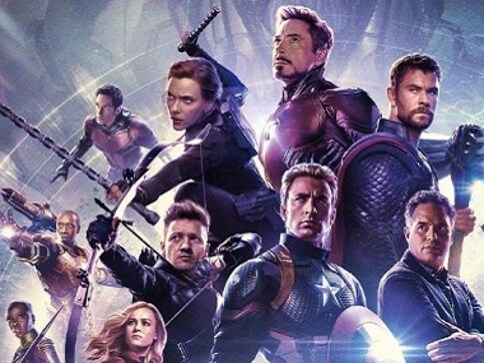 Avengers: Endgame has a huge fan base spread across the world. With the highly-anticipated release of the superhero movie almost here, the directors, Russo Brothers, have released an important message for the fans on their official Twitter account. The letter comes amidst the reports of leaked footage of the film, requesting fans to not give spoilers.
#DontSpoilTheEndgame pic.twitter.com/YZhbrwcijJ

— Russo Brothers (@Russo_Brothers) April 16, 2019
A spoiler-heavy footage has been doing the rounds this week just before the 26 April release date of the film. Fans are resorting to several measures in order to dodge the spoilers. While some are leaving social media until they watch the film, others are muting keywords and names on Twitter. Although the source of the leak is still unclear, but it looks like it has been filmed off a large screen in a screening room. The clip has generated many GIFs and discussions of the plot line that are currently flooding the social media.
Staying off of Twitter until I see Avengers: Endgame next week. Huge legit spoilers are being posted everywhere. Got try my hardest to stay off Instagram and YouTube as well. I accidentally saw a photo of one of the leaks and wish I didn't. Oh well ¯\_(ツ)_/¯ — Raul Esquivel (@raulativity) April 16, 2019
I heard about the Avengers Endgame leak...

I'm going Bird Box, bye. pic.twitter.com/C52gaimiWj

— John David (@ZeroPercentGuy) April 16, 2019
After seeing the leak of ENDGAME: pic.twitter.com/UoBw1RfMzj — Pogspogs (@FelicianoKenttt) April 16, 2019
me telling myself not to look for the Avengers Endgame leak going around while actively looking for it pic.twitter.com/sKx25DUjzl — david (@_davvd) April 16, 2019
There are a ton of Avengers Endgame leaks out there right now. VERY REAL leaks. I recommend staying off social media if you don't want to see any of them. I will be limiting my time on social media between now and the release of Endgame as well. Don't want anything ruined!!! — The Cosmic Wonder (@TheCWOfficial) April 16, 2019
i saw things i can't unsee for this. you're welcome. or not. https://t.co/cEXDO6pBUp

— Nardine Saad (@NardineSaad) April 16, 2019
Earlier, while talking to Box Office Pro, the directors said, "This is a culture that wants everything now, and it's getting worse. The world is connected via social media, and information travels within seconds. If you've been following along with this narrative for 10 years, you're going to want to protect yourself. It's best to go in clean. I encourage people to go opening weekend because I'm sure everything is going to hit the internet the moment the movie hits the screen," they said.
Entertainment
The notice accuses the film and its makers of spreading "false, malicious and defamatory" sentiments against the Vanniyar community.
Entertainment
Will Ferrell and Paul Rudd spoke further about the making of The Shrink Next Door, the questions that its story raises, and what it portends for show business.
Entertainment
"Our movie doesn't show the breaking up of the Beatles," Peter Jackson said, "but it shows the one singular moment in history that you could possibly say was the beginning of the end."