Avengers 4 fan theories propose Iron Man sacrifices himself to undo deaths in Infinity War
Two Redditors theorise Iron Man will need to sacrifice himself in Avengers 4 to restore order to the Marvel Cinematic Universe.
There are about as many as 14,000,605 fan theories floating around on the Internet — each conjecturing how the deaths in Avengers: Infinity War can be reversed in Avengers 4. While most seem to agree time travel will be involved, there's still a lot of dispute among the Redditors on how exactly it will be used in the plotline.
(Also read — Avengers 4 on-set photos of Captain America, Black Widow refuel popular time-travel theory)
Regardless, for Thanos' Snappening to be undone, you would think some of the MCU's mightiest will probably have to be sacrificed for the purposes of the story or contract.
Two Marvel fans have offered their take on who will potentially sacrifice themselves to restore order to the universe. Thought they agree on who, they have different answers to how and why?
On one hand, Pluralizes believes:
"Post Infinity War, Tony has settled down with Pepper and they have a son. Soon thereafter, Ant-Man shows up and time travel is introduced, so now Tony hatches a plan to reverse the snap... However, this means forfeiting the current timeline where he has his son.

After they arrive on Vormir with direction from Nebula, they will be told a sacrifice needs to be made. It was introduced Red Skull can see everyone's soul as the Stonekeeper when he addressed Thanos as "Son of Alars", so it is possible he will peer into Tony's soul and learn he is in a harrowing quandary: sacrificing the timeline where he has his son to save half the universe. As the Stonekeeper explains this, a tear rolls down Tony's cheek."
On the other hand, Amian246 theorises:
"There is one elephant in the room though: in order to acquire the soul stone, Tony has to sacrifice what he loves the most. The popular line of thought is that Tony will sacrifice Pepper; but what if he has to sacrifice himself because that's what he loves the most?

Throughout the MCU, Tony has been built up to be this narcissistic person, so what if he is going to give himself up in order to save everyone else?"
(Also read — Shah Rukh Khan in a Marvel film? Executive of global giant wishes to cast ace actor as Indian superhero)
We'll find out when Avengers 4 opens in theatres on 3 May, 2019.
Find latest and upcoming tech gadgets online on Tech2 Gadgets. Get technology news, gadgets reviews & ratings. Popular gadgets including laptop, tablet and mobile specifications, features, prices, comparison.
Entertainment
Tenet was the first big-budget Hollywood feature to go for a theatrical release in August since the pandemic shut down cinemas worldwide in March.
Entertainment
The lawsuit blames Ventura County and managers of Lake Piru, and claims 'negligence' was involved around Naya Rivera's death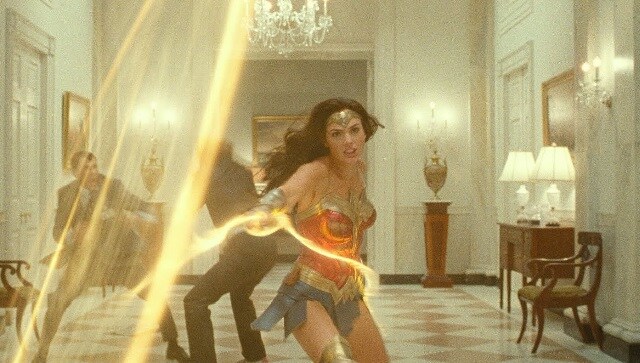 Entertainment
While Wonder Woman 1984 will release in international theatres on 16 December, the Patty Jenkins directorial will also be made available to HBO Max subscribers free of charge for its first month.