Avengers 4 directors Russo Brothers taking a break from superhero films until Marvel's ready to make Secret Wars
Russo Brothers attended a QnA event organised by Collider where they spoke at length about Avengers: Infinity War
Directors Anthony and Joe Russo revealed that they would be taking a break from superhero films after Avengers 4 in a QnA sessions conducted after an exclusive screening of Avengers: Infinity War by Collider.
When asked that if they were ready to reconsider their break after Disney's upcoming acquisition of the X-Men, Fantastic Four, and other character rights from Fox, they said "Not until they're ready to make Secret Wars". Secret Wars is a 1984 crossover comic book series featuring almost every Marvel superhero and supervillain. The twelve-issue comic book limited series was written by Jim Shooter with art by Mike Zeck and Bob Layton.
Are the @Russo_Brothers really taking a break from superhero movies? @colliderfrosty @Collider @ArcLightCinemas #InfinityWar #colliderscreenings #arclightcinemas pic.twitter.com/Y4VxY7iyvC

— SideshowCollectibles (@collectsideshow) November 29, 2018
He also said that the mission of the Marvel Cinematic Universe is to keep expanding and surprising people. "If we're moving into this world of crossover events, certainly that affords opportunity for other large-scale stories from the books like Secret Wars — which was another favorite comic of mine as a kid. There's big potential moving forward if the Fox/Disney deal closes," he stated.
Avengers 4 is all set to hit theatres in May 2019.
Find latest and upcoming tech gadgets online on Tech2 Gadgets. Get technology news, gadgets reviews & ratings. Popular gadgets including laptop, tablet and mobile specifications, features, prices, comparison.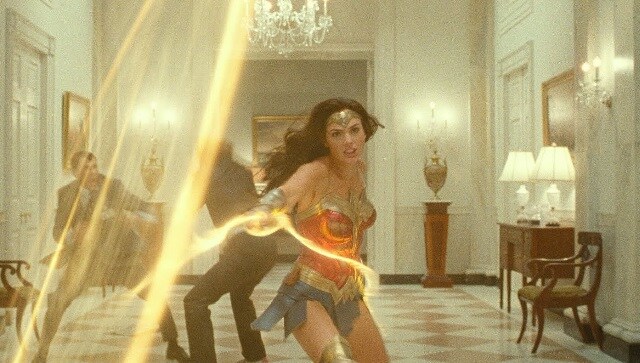 Entertainment
While Wonder Woman 1984 will release in international theatres on 16 December, the Patty Jenkins directorial will also be made available to HBO Max subscribers free of charge for its first month.
Entertainment
Universal and Cinemark announced an agreement that guarantees three weekends of theatrical exclusivity for Universal and Focus Feature titles before a film can become available to rent on demand. Films that open to $50 million or more, however, will stay in theatres exclusively for at least five full weekends.
Entertainment
Sylvester Stallone joins Margot Robbie, Viola Davis, Idris Elba, among others for James Gunn's The Suicide Squad