Aval: Siddharth talks about how his upcoming Tamil horror film will be a game-changer in the genre
'With Aval, I believe we are finally ready to witness a horror film which doesn't have a single joke,' says Siddharth. In this conversation, he tells Firstpost about his perception of the horror genre, why he takes long breaks between films and where he stands today, as an actor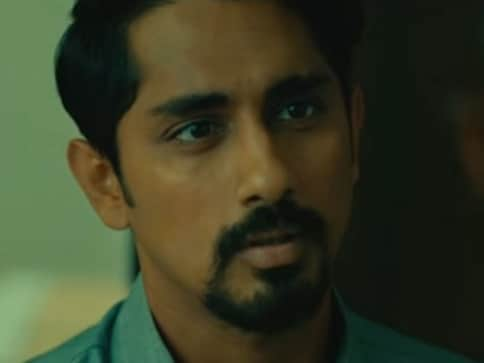 "Watching a good horror film is like going to a spa. You feel so energised after the whole experience," Siddharth remarks in the middle of our conversation about his latest horror film Aval. "My mother introduced me to movies when I was five years old, and I fell in love with horror genre by the time I was 10 years old," he says. Directed by Milind Rau, a former associate of Mani Ratnam and a close friend of Siddharth, the film will also release in Telugu as Gruham and in Hindi as The House Next Door. Having co-written the film along with Milind, Siddharth is ecstatic about the project and he confesses that the film will change the game for horror films in India. In a candid chat with Firstpost, the actor spills the beans about why the film took nearly four years to write, and how his acting career has changed in the recent past. Excerpts follow:
Siddharth, it feels like there has been a long gap between each of your films even though you have been doing one or two consistently every year. Do you feel like you have lost out on a lot of time?
I think every actor goes through different phases. Sometimes, it takes time to find your groove. My greatest advantage and disadvantage has been that after being in the industry for almost 16 years, I'm still trying to find my groove. Once I became a producer, that gap started increasing because I had to put more of myself into the film from its inception. I'm working on four different films and I never thought I would be this busy, but thankfully, they are all spaced out.
From the outside, it might look like I'm taking either too much time or am working way too much in any given year; however, it's all been quite organic. Another thing is that since I'm both an actor and a producer now; the actor needs to wait for somebody else to see value in him, but the producer just needs to want to make films. I like to give a voice and a platform to new content, as well as work with technicians who want to do something which isn't being done right now. Aval (Gruham) is one such film. We have been watching horror films all our lives, but what drove us to make Gruham was the zeal to make India's first really scary horror film.
It took you four years to finish writing the script of Aval. What was the biggest challenge you faced?
With this film, we wrote it in an environment where Milind and I didn't want to compromise. However, every three or four months, there were some random external forces diluting the content. We'd be toying around with the idea of bringing in another angle — humour — and then we went back to introspect. Why did we like classics like Omen, A Tale Of Two Sisters, and Ringu? None of these films were diluted.
So, we went back to our roots, because we are purist horror aficionados. If we were working on a scare in the film, every other week we would end up watching another film which had a scare tactic exactly the way we wanted to execute it, or some thing which made me say, "Damn! I wanted to use a scare tactic like that."
Both of these techniques are problematic. So, we had to redesign our script and I'm proud to say that there are scares in this film which have never been done before in Hollywood, Korean or Japanese films. I take pride in that because it's a difficult thing to do in this genre. On the other hand, pulling off a romance or family drama is a tad easier because our country is different in comparison to other countries, but with horror, when there is so much exposure, the challenge was to make an authentic film in the genre. When you see Aval, you'll see that the tropes are all there, and things will happen exactly where they are meant to happen. In that sense, it's an original formulaic horror film. There's not a single cheap background score.
So, what's the film about? You said it's based on a true story...
The core plot is inspired from a true story, but we dramatised everything around it. We shot the film in Himachal Pradesh amidst snow-capped mountains. The film is about a young girl, who is the neighbour of a young couple (played by Siddharth and Andrea Jeremiah), and how events in her life affect
everyone around her. In a very general sense, horror films have led us to believe that if you pray to God or read one of the holy scriptures, then everything will be alright. But that doesn't apply here at all.
There's a very interesting existential debate about theism and spirituality in this film. The rationalist and believer are always at loggerheads in this story. Since I have been a fan of the genre for a long time, I have read a lot about both the spiritual, as well as the metaphysical and scientific aspects of paranormal activity. I even wrote different versions of The Exorcist when I was young. So, if people feel like the dialogues in the film are different from what they have seen in other horror films, it's because they are all original. I didn't get inspired by other films in this genre to write this one. Besides, I consider myself a linguist, so, I ended up writing the dialogues in Telugu, Tamil, and Hindi.
When it comes to an existential debate in the context of a horror film, did you have to dilute the story to cater to a wider audience?
The dilution is not in terms of the cerebral nature of the script, it's only to make it more palatable to the audiences. Everybody will understand everything. But will they get their relief? I don't know, because we wanted to make an unrelenting film. It's structured that way... We showed the film to a test audience and I noticed a few things during the screening. Interestingly, the more they are distracted, talking or even when they are on the phone, the more they are scared. That's horror.
Back in the 70s, when directors like William Friedkin (The Exorcist), John Carpenter, or even Hideo Nakata made their films, there was complete silence in the cinema halls because there were no mobile phones back then. People are either too scared to admit that they got scared, or they brush it off saying that it didn't work for them. But the truth is, you really want to know why you got scared in the first place. It's like a magic trick; you want to know how the magician pulled it off. When I think of Aval, the clues are all there in front of you, and when you watch it the second time, you'll see where the trick lies.
It's been a long time since we have seen a true-blue horror film; however, horror comedies are quite popular. Will Aval be a game-changer in that sense?
I wanted to break the myth that if you scare people too much, they won't watch the film, which isn't true at all. If you look at how people watched The Conjuring series in India, then you know what I'm what I am talking about. James Wan reinvented the wheel, and both Milind and I love his work.
We have hopes of showing him the film someday. The reason why we wanted to make this film comes from a place of extreme honesty and integrity. We wanted to change the game for the genre, and give it the respect it deserves, as well as bring forth new masters of horror in the country. It was a steep learning curve for us, because no other genre needs you to finish the film in order to understand if it's working or not. When it comes to any other genre, when you see it in the edit, you can get an idea, but that's not the case with horror. You'll never know if it's working until the audience watches it.
You said every actor goes through different stages in his career. What stage are you in now?
I think I'm going to find what I'm going to do for the next 10 years. I have to prioritise my audience again, because I genuinely believe that there is a pan-Indian film and we aren't working on it hard enough. We want to address all our audiences with this film, because a scream doesn't have a language. My idea is to make the whole country scream!
I went on a sabbatical to find myself. I'm not a child anymore. I'm 38. I can take a break, I suppose, and I've been hiding from things that I'm not comfortable with. I don't like being compared to others or being made to think about my career vis-a-vis somebody else's. I'm standing on a platform and I've to look for my train. But the problem in this business is that I can see all the platforms and all the trains. Some people already own the train, some got on it when they were 12 years old. I have to figure out what my platform is, and then find another train.
After acting in a cult film like Jigarthanda, your subsequent films didn't create quite the same buzz. But personally, were you happy with the kind of work you were doing?
I love my films! In fact, my favourite film in the last five years is the one which delivered the least at the box-office — Kaaviya Thalaivan — which is set in pre-Independence era and told the story of a travelling theatre group. It didn't even release in Telugu. It was a labour of love. Enakkul Oruvan, a remake of the Kannada film Lucia, was another amazing script. Both of them are fantastic films, and someday when I have children, I'd like to show them these two films before showing them anything else. For me, those were great wins because I got to be in them.
Whether the audience gets it or not, the film is forever. 10 years later when someone writes a retrospective, I'm hoping that people will say, "I can't believe he followed up Jigarthanda with these two films." And then, I did Jil Jung Juk, an indie film set in a dystopian future with a completely new crew and ridiculously low, shoe-string budget. I made a ton of money from it. I'm not a producer who'll make one flop film after another and lose tons of money. I need to justify my returns. We were trying to gauge the market and find out where indie cinema stands. This is my learning curve. I genuinely don't gauge my success according to the money I've earned. I might have made crores by doing some films which I won't name now, but I'm proud of being part of a few films. It's a question of perspective.
You seem to be really comfortable in your own space.
Let me put this way. Am I the Telugu star that I used to be 10 years ago? No. Am I the Telugu star that I used to be 5 years ago? No. Have a made a bloody kick-ass film? Absolutely yes. I'm not a star and I don't have the bandwidth to pull off a bad film. With Aval, I believe we are finally ready to witness a horror film which doesn't have a single joke. The joke is on those who believe that horror needs comedy. Getting scared is like a drug. I love getting scared and I'm sure the audiences will agree with me. It's a no-nonsense film. Quite frankly, two former associates of Mani Ratnam can't make a nonsense film. We have better things to do in our lives instead of doing that.
Entertainment
Dharma Productions shared a promo of the upcoming episode of Karan Johar's 'Koffee With Karan' featuring Vicky Kaushal and Sidharth Malhotra.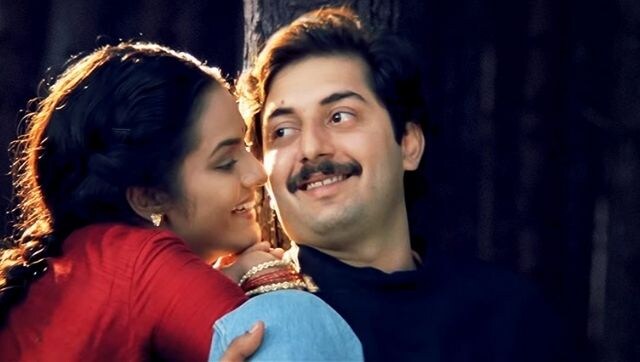 Entertainment
Mani Ratnam's Roja, which catapulted him to national fame, stands out because its eponymous lead is undeterred by tragedies, and fights on till she has achieved her goal.