Ashley Ross, reality TV star of Little Women: Atlanta, passes away aged 34 in Georgia road accident
Ashley Ross died of her injuries on Monday at Grady Memorial Hospital in Atlanta, her publicist Liz Dixson confirmed
Ashley Ross of the reality TV show Little Women: Atlanta has died in a head-on crash on a Georgia road, police and her representative confirmed Tuesday.
Ross, 34, who was known as "Ms Minnie," died of her injuries Monday at Grady Memorial Hospital in Atlanta, her publicist Liz Dixson said in an email to The Association Press.
"The family respectfully asks for their privacy as they grieve during this very difficult time," Dixon said.
The wreck happened late Sunday night on a road south of Atlanta, Dixson said.
It was a head-on crash involving a Nissan Sentra and a Ford Focus, City of South Fulton Lt. Derrick Rogers said. The driver of the Nissan struck a curb, lost control of the vehicle and crossed into the opposed lanes, striking the Ford, he said. Police did not say which vehicle Ross was in or provide other details, but they said the other driver suffered minor injuries.
The Lifetime series follows the lives of a group of women with dwarfism trying to make it big in Atlanta's hip-hop and rap music scene.
Check out the posts
(With inputs from The Associated Press)
Find latest and upcoming tech gadgets online on Tech2 Gadgets. Get technology news, gadgets reviews & ratings. Popular gadgets including laptop, tablet and mobile specifications, features, prices, comparison.
Entertainment
Jim Carrey talks about choosing to co-write a fictional tale rather than a memoir, although the protagonist of his book is a "representation" of him.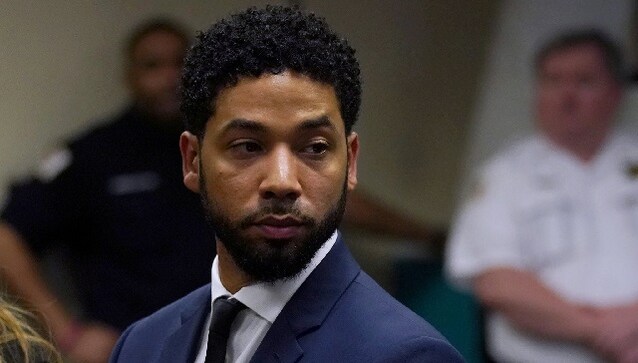 Entertainment
The brothers, who initially said they were done cooperating with prosecutors in the Jussie Smollett case, changed their minds after a 9mm handgun seized during a search of their home last year, which had gone missing, was located again.
Entertainment
Producer Jackky Bhagnani said that Vaani Kapoor has a 'meaty' role to perform in the upcoming film Bellbottom.