Ash Mayfair's The Third Wife wins Best Film award at Kolkata International Film Festival 2018
Kolkata International Film Festival was inaugurated by Amitabh Bachchan.
In an august gathering, the 24th edition of Kolkata International Film Festival wrapped up, with Vietnamese film The Third Wife winning the Best Film award and a whooping amount of Rs 51 lakh on 17 November.
The film featuring in the International Competition section's Innovation in Moving Images category is directed by Ash Mayfair. She was awarded the Golden Royal Bengal Tiger Award and a certificate.
Special guest Shoojit Sircar said the amount of prize money is one of the highest amount given at any film festival.
Egyptian director Abu Bakr Shawky won the Best Director award for his film Yomeddine (Judgement Day). He got an amount of Rs 21 lakh as the prize money.
Tarikh (a timeline) by Indian director Churni Ganguly and Hungarian director Arpad Bogdan's film Genezis (Genesis) got certificates for Jury's Special Mention.
Indian director Praveen Morchhale's film Widow of Silence grabbed the Hiralal Sen Memorial Award for Best Film in Indian Language category.
Arijit Biswas won the Best Director award in the above category for his film Surjo Prithibir Chardike Ghore (Sun Goes Round the Earth) and was awarded Rs 5 lakh.
National Award-winning director Kaushik Ganguly got Jury's Special Mention for his acting in Kedara (Songs of Silence) directed by Indraadip Dasgupta.
Network for the Promotion of Asian Cinema (NETPAC) Asian Select Award went to the Indian film The Sweet Requiem directed by Ritu Sarin and Tenzing Sonam.
A colourful dance presentation paying tribute to the centenary celebration of Bengali cinema amused the audience at Nazrul Mancha.
More than 200 young girls, boys and little children danced to the rhythmic beats of yesteryear's Bengali film songs to contemporary songs.
"It is a great moment and am looking forward to the 25th celebration next and will be glad to be a part of it," Bollywood actress Tabu said at the closing ceremony.
More than three lakh people attended the week-long festival.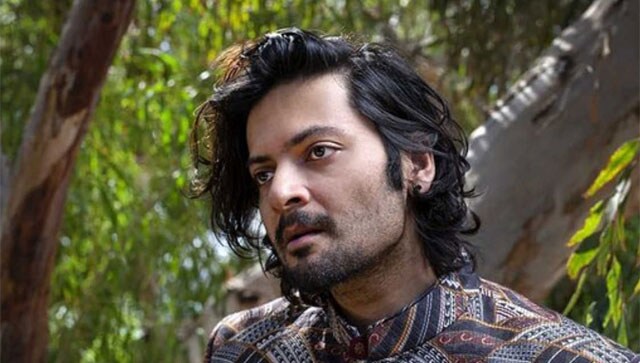 Entertainment
The film was shot during the small respite of time of covid lockdowns in late 2020 and is currently in post production
Entertainment
'Aslan' singer Christy Dignam is currently receiving palliative care at home, his family issued a statement and also requested for privacy at this hour. Their statement read- "As always Christy's health has been and is our priority. It has been a tough road for us all but mostly Christy."
Entertainment
The author noted that living in the closet is often glorified in the film industry.