As the buzz around 'Baahubali 2 - The Conslusion' increases, release date gets pushed to late 2016
India release of Baahubali 2 will happen only end 2016
SS Rajamouli's Baahubali in Telugu, Tamil, Malayalam and Hindi is definitely 2015's biggest blockbuster. The film has grossed over Rs 600 crore (US$91 million) worldwide and was also the first dubbed Hindi film to gross over Rs 100 Crore worldwide. An international version of the film, edited by Vincent Tabaillion, was screened in the festival circuits, where it got rave reviews and new buyers.
The lucrative China market has been snapped by ESTARS, who distributed Aamir Khan's PK there. Baahubali is likely to release in China for the Chinese New Year in February 2016. The other international market where the film will release later this year or early 2016 are Taiwan, Germany, Japan, Korea, Spain, and the first Indian film which will have a Latin America release.
Meanwhile, there is a huge buzz about Baahubali 2 – The Conclusion, the sequel to Baahubali –The Begining. At the Busan Film Festival, SS Rajamouli said: "We have already shot 40% of Baahubali: The Conclusion but haven't yet started on the rest because the team took some time to celebrate success of part 1. The sequel will start rolling by end November at the film's standing sets in Hyderabad's Ramoji Film City and some forest sequences will shoot in the northern Indian state of Himachal Pradesh."
He added, "We realize that the commercial success of part one was due to the visual effects and the war scenes. And I know people will be expecting more from the second part. I don't want to disappoint the audiences. It will be much bigger."
In a chat with FirstPost, the producer of the film Shobu Yarlagadda of Arka Media said, "Due to the time taken for VFX and special effects, the release which was scheduled for next summer, has been pushed back to the end of 2016. The VFX is being done by multiple studios but lead studio executing the major work is Makuta VFX."
Yarlagadda also said Srinivas Mohan, who supervised VFX effects in part 1, has been replaced by Kamal Kannan, noted VFX supervisor who was involved in Rajamouli's earlier Eega (Makhi in Hindi).
The final 35 minutes of Baahubali featured an epic war scene that has had repeat audiences returning to theatres. In part 2, the war scenes will continue and the producers want it to make it look richer with more grandeur and state of art VFX work.
Yarlagadda concludes by saying, " Baahubali 1 and 2 was to be made on a budget of $40 million, but now we are scaling up the production as it is likely to touch $50 million as expectations are huge for the sequel . Contrary to rumours there are no new additions to the original star cast. India release of Baahubali 2 will happen only end 2016; the exact date and month are still being worked out. "
Find latest and upcoming tech gadgets online on Tech2 Gadgets. Get technology news, gadgets reviews & ratings. Popular gadgets including laptop, tablet and mobile specifications, features, prices, comparison.
Entertainment
Baahubali 2: The Conclusion has broken the record of Salman Khan's Sultan that release in over 4,300 screens last year.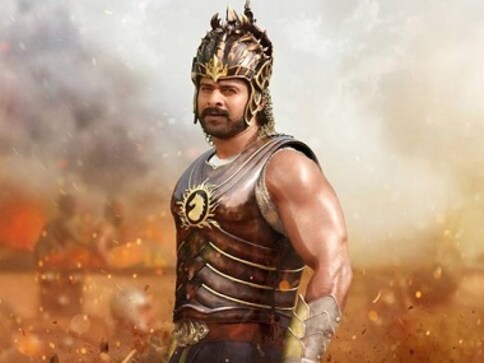 Entertainment
Baahubali is all set to be made into an animated television series that will be aired on Colors.
Entertainment
Baahubali follows the Kabali school of promotion but it has taken branding in Indian cinema to a whole new level.